Since they were first introduced nearly a decade ago, subscription boxes have changed the way consumers shop and interact with brands. In February 2018 there were an estimated 7,000 subscription boxes in the market. While trailblazers like Birchbox and Dollar Shave Club continue to dominate, major brands are starting to cash in to the craze. From Clorox to Crayola, established household names are incorporating subscription box services as a new marketing tool in their eCommerce strategy.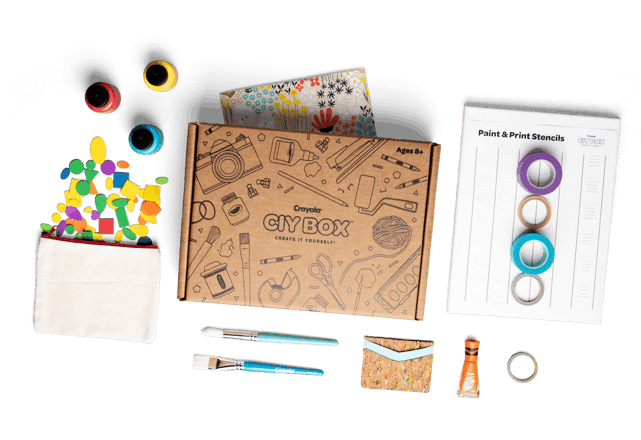 With so many brands vying for market share, emerging brands face the difficult challenge of standing out in a competitive space. Increased competition may be great for the consumer, but presents a challenge for new or aspiring subscription box business owners.
So, how can an up-and-coming subscription box brand compete against the big dogs? Here are 3 tips to staying competitive in the subscription box industry:
Tip #1: Build Your "Tribe"
The idea of building a tribe or community goes beyond a customer merely liking or being satisfied with your brand or product. Your tribe consists of your brand's biggest fans – loyal subscribers who are likely to post, share, and refer others to your products and services.
When building a tribe, be sure to regularly engage and interact with loyal subscribers via communication channels like social media and email. It can be helpful to connect with individual subscribers to garner feedback, ask questions, and encourage social sharing. When a subscriber feels a personal connection with your brand, they are less likely to cancel the service or make the switch a competitor.
If you haven't already established it, consider creating a loyalty program that rewards longtime subscribers for sticking with your brand. Be sure to choose your program's benefits based on what matters to your subscribers as poorly perceived benefits won't drive repeat business.
Tip #2: Offer Exclusive Value-Adds for Subscribers
In any industry where competition is high, differentiation becomes the focal point for small businesses hoping to thrive. In order to distinguish your brand from others in the market, incorporate exclusive value-adds for subscribers that further incentivize membership. These value-adds can include:
Subscriber-only giveaways or contests
Free gifts or samples
Access to a private Facebook group or community board
Access to subscriber-only content, webinars, etc.
A reward system for referrals, reviews, or other key actions

Offering value-adds is an effective strategy in eCommerce because subscribers perceive more value in their membership, without breaking the bank on your end. For the best results, explore various value-adds that truly speak to the needs and desires of your target audience.
Tip #3: Prioritize the Unboxing Experience
For new subscription box owners, it's not uncommon to view packaging as an afterthought when developing the business. Action items like designing a website, sourcing products, and figuring out shipping logistics may take priority over packaging. After all, it's just a box that will ultimately be thrown away, right?
Wrong.
Packaging is vital to the success of a subscription box brand and can be the deciding factor whether or not a subscriber keeps their subscription. If you want to stay competitive in the subscription box industry, your packaging must deliver a memorable unboxing experience that keeps them coming back for more. Since your packaging is the only physical and tangible way subscribers can interact with your brand, it's important to leverage creative graphics and design to create a shareworthy experience.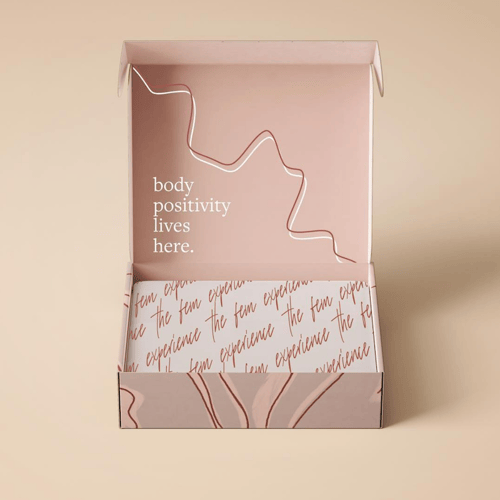 For example: subscription box brand and Fantastapack customer Nanibox uses a unique and abstract design, rich colors, and incorporates their brand's positive messaging into their packaging in order to delight their subscribers. We love their use of both inside and outside print to deliver a fantastic unboxing experience from start to finish.
Partner with a Fantastic Subscription Box Packaging Provider
The subscription box industry shows no signs of slowing down anytime soon. Competition in this space continues to stiffen, so up-and-coming subscription box brands must go above and beyond in the fight for market share. By partnering with Team Fantastapack, we can empower you to create beautiful, full-color subscription box packaging that is poised to compete with the major subscription box players.
Fantastapack is a direct manufacturer of custom packaging, labels, and point-of-purchase retail displays — made with pride here in the United States of America. Our easy-to-use platform allows you to design and order your subscription box packaging online and at any order volume.
If you need help building your own subscription box brand, check out and download our ultimate guide to subscription box packaging.