The first day at a new job can significantly impact every workday after that. So, it's imperative that companies make new employees feel welcomed and appreciated from day one. New hire kits are a great way to introduce a new employee to your company's culture and values.
So, what's included in an employee welcome box? The items typically contain branded merchandise (t-shirts, mugs, and notebooks) and onboarding resources (employee handbooks, contracts, and guidelines) to help get them settled into their new role. Your company may also want to provide small office or electronic devices, such as phone chargers, USB sticks, headphones, etc.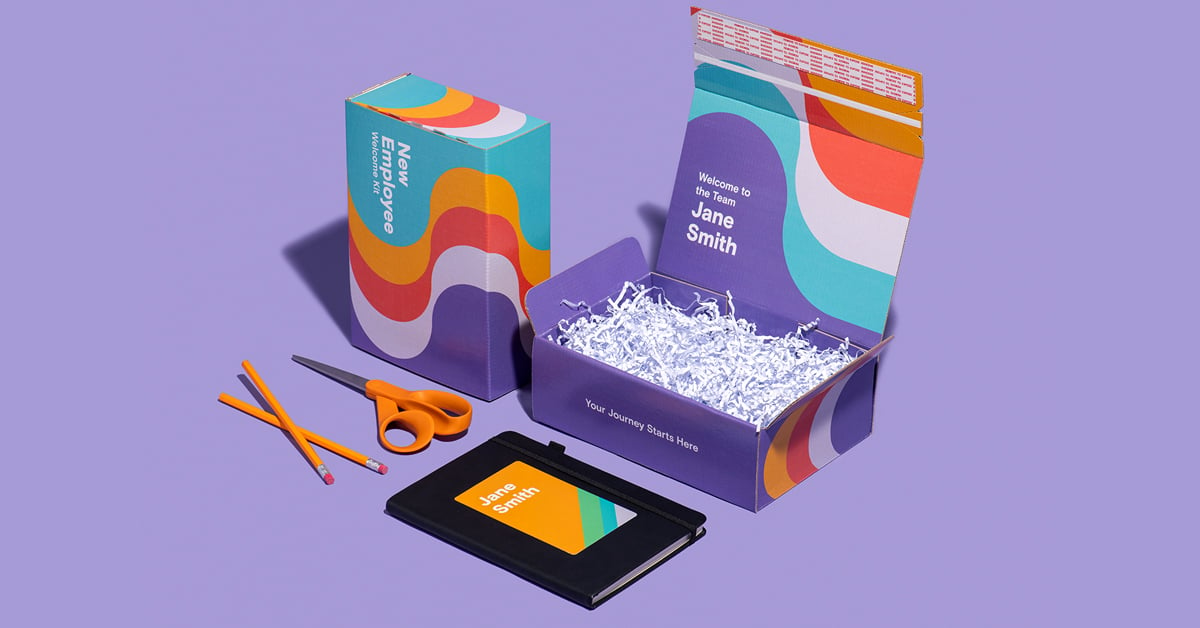 Following the start of the pandemic, an increasing number of companies went fully remote or opted for a hybrid work model. Now with 39% of workers at home and 42% on a hybrid schedule, offering a tangible brand experience is key to the onboarding process. It can help make them feel a part of your team, even if they are not working in the office.
If you are a hiring manager or a business owner, here are four elements to consider when designing a custom new hire kit:
#1: Showcasing Your Company's Branding
Skip the plain, brown shipping boxes. Having custom printed boxes provides the perfect opportunity to showcase your brand's unique identity. From the artwork to the color palette, design your new hiring kit to serve as a physical representation of your brand. At Fantastapack, our easy-to-use art editor tool Art Studio lets you design your own box online in minutes. You also can apply your artwork on our dieline and upload it to our website.
#2: Incorporating Personalization
Are you looking to create a memorable unboxing experience? Impress your new employee with personalized packaging tailored specifically for them. Consider adding their name to the custom box to show how much you value them.
#3: Leveraging Connectivity
Leveraging connectivity on your custom hiring kit can help support the onboarding process. By adding a QR code to your custom box, you can direct the employee to additional online resources, employee portals, etc.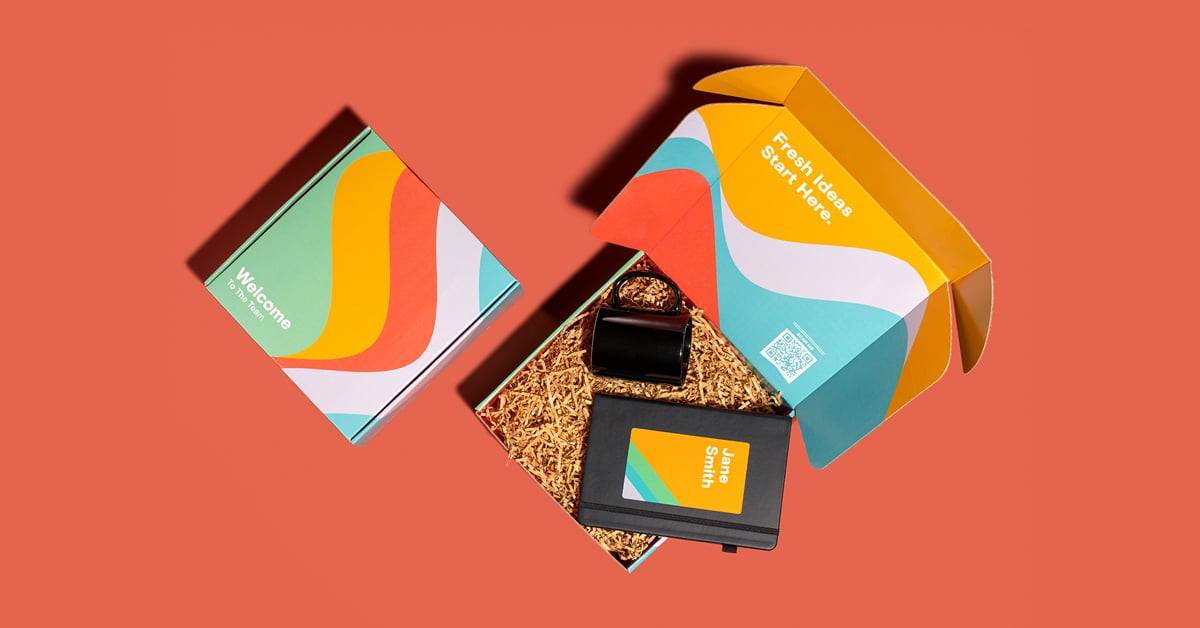 #4: Don't Forget Product Protection
While the presentation value of your new hire kit is essential, product protection should be the top priority. Your custom box must be able to securely transport the products inside while withstanding the expected wear and tear from transit. Our boxes are made of durable corrugated material, containing approximately 30% to 50% recycled material, and are 100% recyclable.
Level Up Your Custom Employee Welcome Boxes with Fantastapack
If you're ready to level up your employee welcome boxes, design and order your custom kits from Fantastapack. With no minimum order requirements and 34+ box styles to choose from, you can create the perfect branded packaging experience for your company.