We're incredibly excited to introduce the newest box styles as a part of our wine packaging collection: the Three Bottle Wine Shipper and Six Bottle Wine Shipper.
Online wine brands have seen tremendous growth over the past few years, partly due to COVID and consumers turning to e-commerce for purchasing goods. As a result, there is a demand for effective direct-to-consumer wine packaging that does more than get wine bottles from Point A to Point B.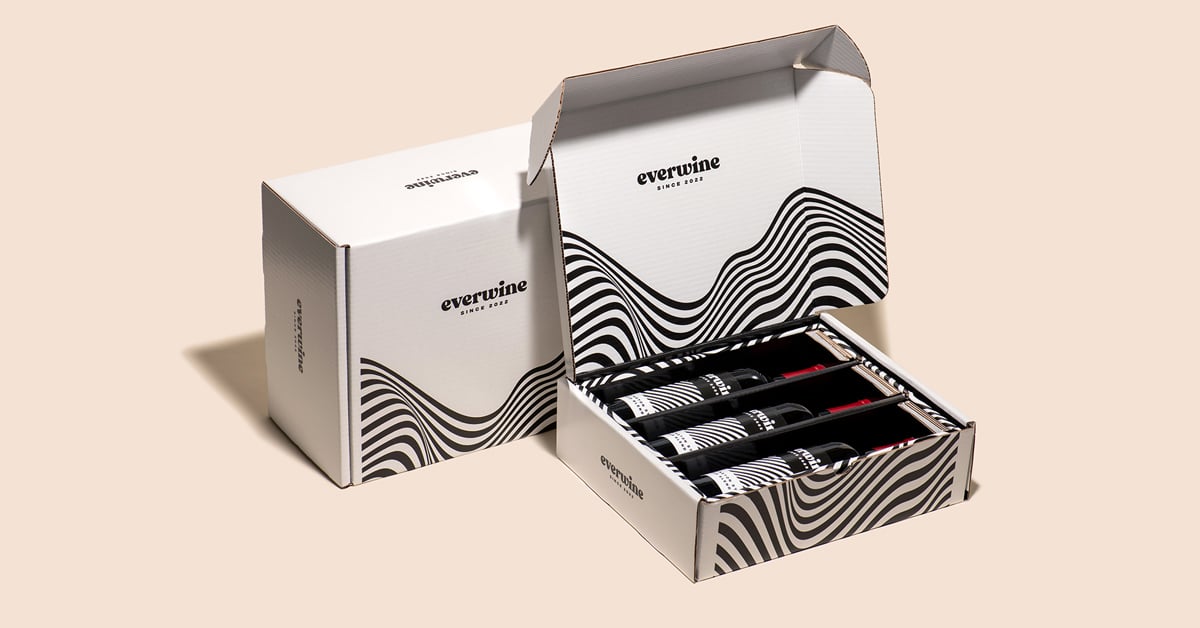 By leveraging the latest digital print technology, we've created an innovative wine shipping solution that delivers both efficiency and high-end presentation value.
Meet the New Wine Shipper Styles
The Three Bottle and Six Bottle Wine Shipper Box are designed to securely ship three or six bottles of 750ml wine, serving as the ideal shipping solution for direct-to-consumer wine clubs, wineries, and wine distributors. The shippers feature extra layers of corrugated for enhanced strength and product protection, having passed transportation drop testing from 36" with no leaks.
The innovative drawbridge feature delivers high-end presentation value beyond a standard box. The end-user has easy access by pulling out the tray(s) using the thumbhole to unveil the wine bottles safely packed inside.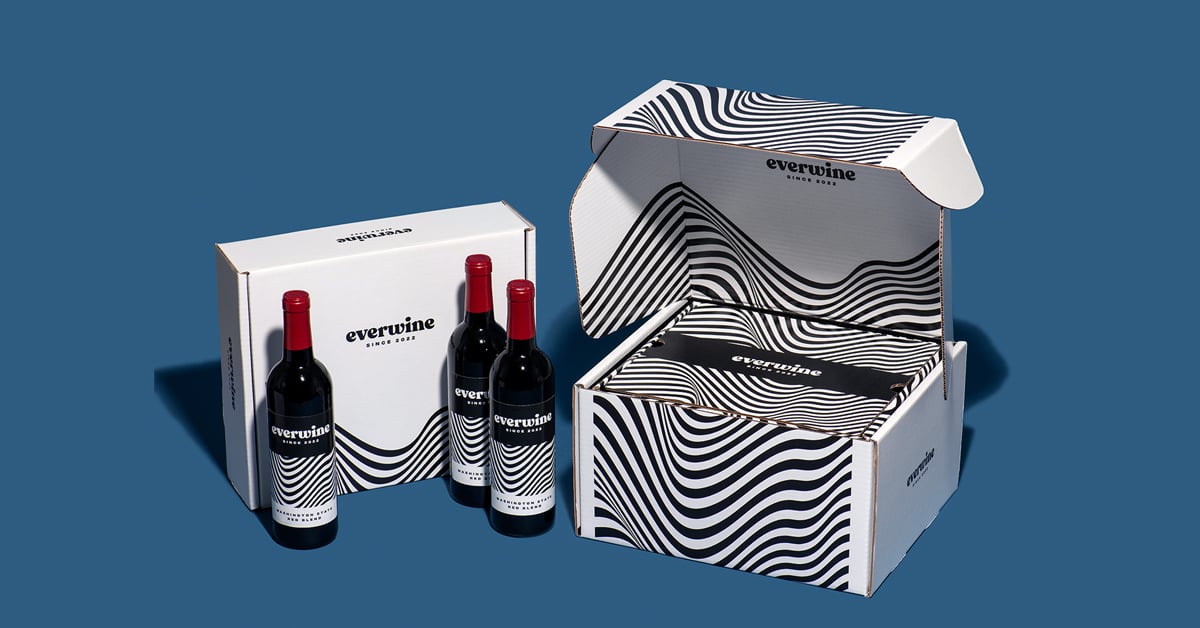 The Three Bottle and Six Bottle Wine Shipper Box features one or two additional pads, respectively, for expanded branding real estate. Wine brands can change the creative on the pad based on seasonality or promotional campaigns while keeping the rest of the shipper box design the same.
The wine shippers are made of fully sustainable corrugated material for easy curbside recycling — no extra recycling steps are required. Wine brands also minimize waste by eliminating the need for secondary packaging.
Design Your Own Custom Wine Shipper Box
Elevate your DTC wine shipping experience with our Three Bottle Wine Shipper or Six Bottle Wine Shipper. You can order as many or as little as you need with no minimum quantity requirements — perfect for prototyping and testing. Design and order your wine shippers today, or explore our collection of wine styles for shipping and retail.