Shipping can mean the difference between the success and failure of your eCommerce business. Having an effective shipping strategy can positively impact the connection between your customers and your products. Choosing a shipping carrier is much like choosing a business partner. For those in the subscription box industry, reliable and efficient shipping is absolutely crucial to provide a positive customer experience, nurture brand loyalty, and promote retention.
As a part of our commitment to empower business owners, we've launched our Subscription Box Shipping Series to help navigate the complex landscape of shipping management. In Part 1 of our series we discussed three popular shipping carriers in the United States — FedEx, UPS, and USPS. But which is the best option?
In the second installment of our series, we're discussing five key factors to consider when choosing a shipping carrier: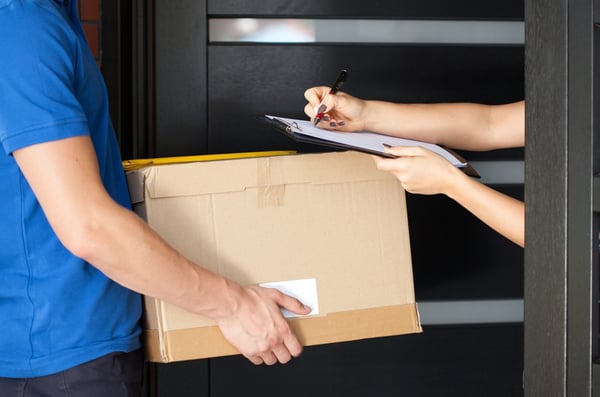 Factors to Consider When Choosing a Shipping Carrier
Factor #1: Weight
Weight is one of the main determining factors of shipping cost. As you can imagine, heavier items cost more to ship because they cost shippers more to move, both in terms of labor and fuel.
You may find that your shipping may be based on dimensional weight rather than real weight. Dimensional weight is figured by the shipping providers based on the length, width, and height dimensions of your box, as well as an estimated weight. For example: shippers know that a lightweight box that is 13 inches cubed is quite different to ship compared to a heavy box that is also 13 inches cubed. Therefore, they have adjusted their pricing accordingly.
Image Source
Factor #2: Destination
When it comes to subscription box shipping, you'll have to decide where you're willing to ship to and if you plan to offer international shipping.
For many items, a greater shipping distance often means a higher the cost. There is an exception though — lighter items that are small in size. These items are eligible for a flat rate affected only by weight when shipped via the postal service. The USPS classifies these items as Flat Rate Priority Mail.
Factor #3: Shipping Speed
Today's consumers not only expect fast shipping, they demand it. A recent survey from Dropoff shows that 99% of U.S. consumers say 'fast delivery' is important to them when making online purchases.
It is important to review and compare the expected speed of delivery from local and national carriers. You may decide it's best to include local carriers that offer same-day shipping at a slightly higher rate in order to offer your customers premium shipping options.

Factor #4: Tracking & Insurance
Choosing a shipping carrier that offers order tracking can be beneficial for your customers, providing them peace of mind during the delivery process. This also removes some burden from your team to field questions regarding delivery time, reducing customer service exchanges.
Depending on the value of your subscription box, it may be worth paying extra for insurance. If your products are valuable — such as jewelry or electronics — you should consider using a shipping carrier with insurance options. Not all shipping carriers provide insurance, so we recommend keeping an eye on your rate of lost, returned, or damaged items to determine if this expense is necessary.
Factors #5: Packaging
Packaging is one of the most important factors for subscription box businesses. It protects your products from damage during transit and is the first thing your customer sees when your product shows up at their door or mailbox. It's often the only physical touchpoint your customers have with your brand.
New eCommerce business owners don't often realize the impact that packaging can have on shipping costs. Using boxes that are too large can mean that you end up paying for unnecessary packaging and weight. Conversely, using boxes that are too small can lead to damaged products and returns from customers.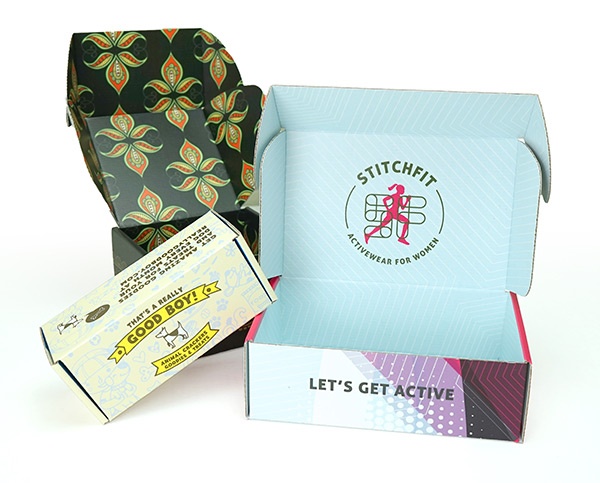 Customize the Perfect Subscription Box Packaging for Your Business
Many online packaging retailers only offer one-size-fits-all packaging options. This is why it's important to choose a vendor who manufactures custom boxes and mailers to fit your specific needs. Custom packaging can not only help reduce overall shipping costs, it can enhance the brand experience and impact how customers perceive your products.
Whether you're in the process of starting your new subscription box business or you've been around the block — Fantastapack empowers our customers to design and order beautiful, effective subscription boxes and mailers with ease. We manufacture custom boxes in the exact height, depth, and width needed to perfectly house your products. This helps ensure your subscription box arrives damage-free, thus protecting your brand reputation and benefitting your bottom line.
We invite you to download our free Flipbook to see material samples, project inspirations, and receive 15% off your first order!