Shipping can be a huge expense for any business. Rising fuel costs, increasing demand, and driver shortages are just some of the factors that contribute to skyrocketing shipping costs. However, despite the cost challenges, efficient shipping remains a critical aspect to effectively serving customers around the world. For those in the subscription box business, fast and efficient shipping is absolutely crucial to provide a great customer experience.
As a part of our commitment to empower business owners, we're starting a new series to help subscription box businesses navigate the complex landscape of shipping management. In the Part 1 of our shipping series, we're discussing carrier options to choose from in the United States.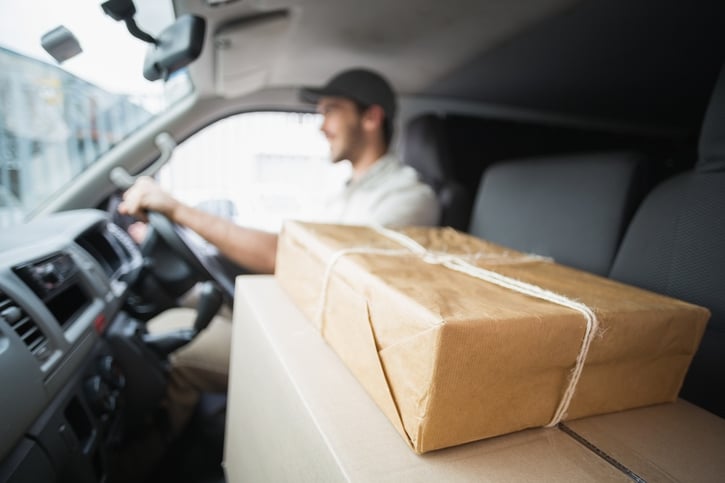 Why Shipping Matters
Today's eCommerce customers expect fast, efficient, and cost-effective shipping and favor brands who can deliver (pun intended). In fact, research shows that 66% of shoppers agree that the delivery experience is a key factor when deciding to shop with a retailer.
The shipping experience heavily impacts your customers' experience. If a subscription box arrives damaged or takes several weeks to get to its final destination, who gets blamed? The subscription box company. It's important to keep in mind that consumers don't always separate the carrier experience from the brand experience.
Don't let a poor shipping experience be your downfall after investing time and money to carefully build brand trust between you and the consumer. It's worth evaluating 3PL shipping options for more than just price and taking the time to understand how your packaging can be optimized for both cost and customer experience.
Shipping Carrier Options for Subscription Box Businesses
For businesses located in the USA, the three nationwide carriers to consider are FedEx, UPS, and USPS. Each carrier has their own features and benefits, so it's important to take a careful look at the options.
FedEx: Originally FedEx set itself apart as a guaranteed next-day by air delivery service. It now offers ground shipping and a service called SmartPost. SmartPost specializes in bulky low-weight deliveries to residential addresses at discounted rates. FedEx offers easy-to-use online tracking as well as a shipping calculator for you and your customers. FedEx is a good choice for heavier boxes —accepting items up to 150 pounds.
UPS: United Parcel Service and their classic brown trucks are almost synonymous with package delivery in the United States. They offer a discounted service called SurePost, which leverages a partnership with USPS to lower the cost of bulky lightweight packages. Like FedEx, UPS offers an online tracking system and shipping cost calculators.
USPS: For packages under twenty pounds, the United States Post Service is a great economic choice, with a simple cubic pricing scale. This means that the USPS offers discounts for customers with high volume who ship small, heavy packages. They are also the only shipping option that allows delivery to post office boxes. If you chose the flat rate priority mail option and use USPS provided packaging, the postal service will forego charging for weight up to 70 pounds. Unfortunately, by doing this, you'll lose the presentation value provided by custom designed boxes.
The USPS divides the U.S. into nine zones. The zone of your shipment determines its price with zone 1 being the closest to you and the least expensive and zone 9 being farthest away from you and the most expensive.
In some instances, UPS and FedEx can be less expensive than USPS, but those savings have to be calculated in terms of the time spent finding which items are less expensive. When your shipping list is small, these savings are worth looking for. However, as your subscription business grows, the savings can be harder to find.
In the Part 2 of our series, we'll discuss key factors to help you determine the best shipping carriers based on your business needs.
Trust Fantastapack with Your Custom Subscription Box Packaging
Regardless of which shipping carrier you chose, turn to Fantastapack for digitally printed subscription box packaging that elevates your brand. Your packaging is a significant part of the unboxing experience, so it's worth investing time and effort to design custom boxes that standout from the crowd. Download our FlipBook to see material samples, project inspirations, and get started with 15% off your first order.