Congratulations! If you're reading this, chances are you're preparing to launch a subscription box business. Whether you've already built your brand or simply have an idea in mind, it's never too late to launch a subscription box service of your own.
Subscription boxes have changed the landscape of ecommerce since they were first introduced nearly a decade ago. Today, the subscription box industry continues to thrive. Thousands of new boxes hit the market each year, catering to every possible niche interest. (Did you know there was a Moss of the Month subscription service?)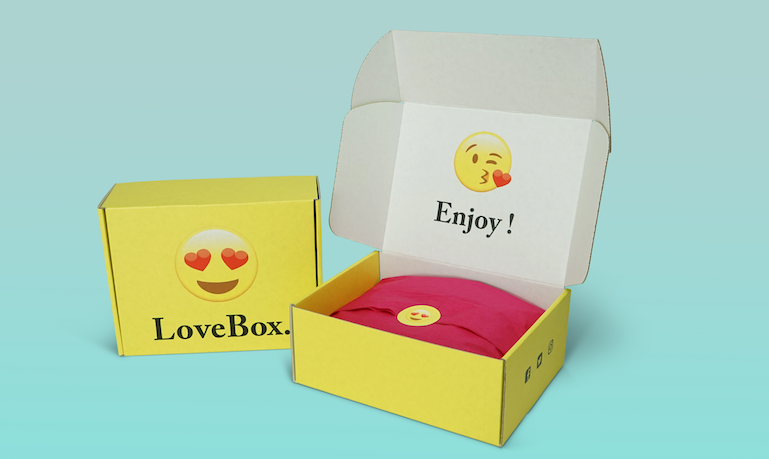 If you're looking for helpful resources to get your subscription box started, we've got you covered!
Selecting a Subscription Ecommerce Platform
How you set up your subscription box business online can have a major impact on your operations. When selecting an ecommerce platform, consider all the pros and cons. Ecommerce migration is no easy task if you decide to switch platforms in the future.
Subscription box-focused platforms like Subbly and Cratejoy provide an all-in-one ecommerce solution. Aspiring entrepreneurs can easily launch and manage their business with predesigned website templates, analytics, and other key functions. Experienced entrepreneurs may find more flexibility by creating a bespoke website or using a more easily customized ecommerce platform, such as Shopify.
When choosing a subscription box web platform, don't forget to consider how billing factors in. Having an easy-to-use checkout and recurring billing process is essential for a user-friendly experience. Your subscription box platform must integrate with an online payment system, like Stripe or PayPal. Be sure to understand all the fees involved, such as monthly service fees, transaction fees per charge, and chargebacks.
Exploring Subscription Box Shipping Solutions
Shipping is one of the most important aspects of a subscription box business. However, it is often treated as an afterthought for many aspiring entrepreneurs. It's important to find a shipping solution that fits your business' (and subscribers') needs to ensure long-term viability.
Using third-party shipping software provides a convenient solution for those with limited experience in ecommerce. Shipping softwares like ShipStation and Pirate Ship easily integrate with ecommerce platforms to automate the shipping and fulfillment process. Through shipping software, you can manage and track orders in one place while having access to postage at discounted rates.
Another option is to ship your subscription boxes through a major shipping carrier, like USPS or FedEx. In a three-part series, we discussed subscription box shipping through carriers at length. You can read the series here.
Designing Subscription Box Packaging
Every successful subscription box brand can attribute a part of their success to their unboxing experience. Having well-designed subscription box packaging helps increase retention, reduce churn, and enhance brand loyalty among subscribers.
While the nature of the subscription box industry supports the do-it-yourself approach, great packaging design is worth investing in. A professional graphic designer familiar with packaging design can help you craft a shareworthy unboxing experience to delight future subscribers. For packaging inspiration, websites like Designspration and Packaging of the World are great places to gather ideas for your own brand.
Posting job listings and searching on creative boards, such as Upwork, is a convenient way to find a freelance designer with experience creating graphics for packaging. You can also try browsing through portfolios on platforms like Behance and Dribbble to find a designer you'd like to work with. Crowdsourcing sites like 99Designs and Crowdspring are an increasingly popular and cost-effective way to gain access to a wide range of design professionals.
No matter which option you choose, investing time and effort in finding the right designer for your subscription box packaging will likely pay off in the long run.
Partnering with a Subscription Box Packaging Provider
With your packaging design in hand, the next step is to find a custom packaging provider to bring your vision to life. Enter: Fantastapack.
Fantastapack is your go-to partner for high quality, full-color subscription box packaging in any order volume. Since 2015, we've set ourselves apart from other print on demand platforms because we manufacture our boxes, labels, and retail displays in-house in the United States. Not to mention, our commitment to stellar customer service and product quality is unrivaled.
Our easy-to-use platform empowers subscription box business owners to produce beautiful packaging through the power of digital print. Digital printing offers huge advantages for subscription businesses, including graphic flexibility, full CMYK color, inside and outside print, and much more. Check out our popular mailer box styles to get started today.
To learn more about creating your own subscription box, check out and download our ultimate guide to subscription box packaging.