Designing memorable and effective packaging is no easy feat. Packaging must offer both form and function by accurately reflecting the brand, protecting the product, and delighting the consumer. In the world of eCommerce, packaging holds an even greater responsibility. It is often the only physical touchpoint that a consumer has with the brand (besides the product itself). So it makes sense that fantastic packaging can mean the difference between a loyal customer and a negative product review.
Luckily for designers tasked with the enormous challenge of creating a great branded packaging experience, inspiration is all around us. With social media, designers now have easy access to tons of ideas at their fingertips. Are you in need of inspiration to build your brand? We've collected some of the top must-follow Instagram accounts for packaging to help fuel your creative fire!
Branding is not only important in custom packaging — it must be present throughout all areas of your business. @WeLoveBranding highlights eye-catching, user-submitted branding from around the globe. From custom packaging to marketing materials, it is a great way to gather ideas on how to cohesively align your brand identity across your business.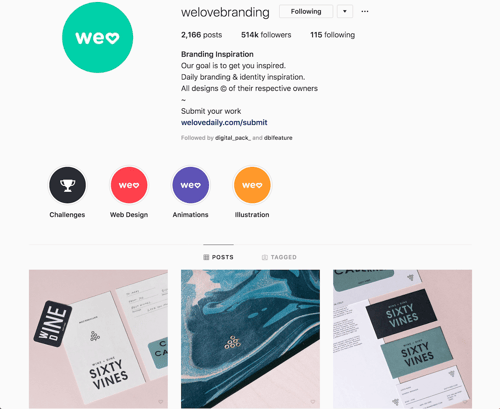 In addition to their blog, The Dieline is a go-to Instagram account to see what designers around the world are creating with packaging. Interested in pushing the design boundaries with your brand? @TheDieline often features innovative trends and unique structural designs that push the norm of retail and eCommerce packaging.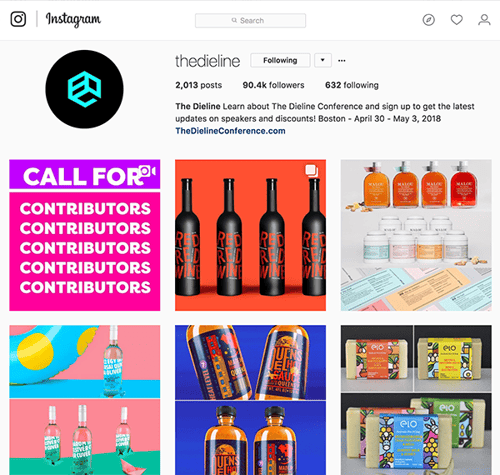 Calling all subscription box brands! @MySubscriptionAddiction is an excellent account to follow to stay updated on all the latest and greatest in subscription box packaging, design, and contents. The subscription box industry is more competitive than ever before. If you're in the process of starting a subscription box service, we recommend following this account to keep an eye on your competitors and research what other subscription services are doing to stay ahead of the game.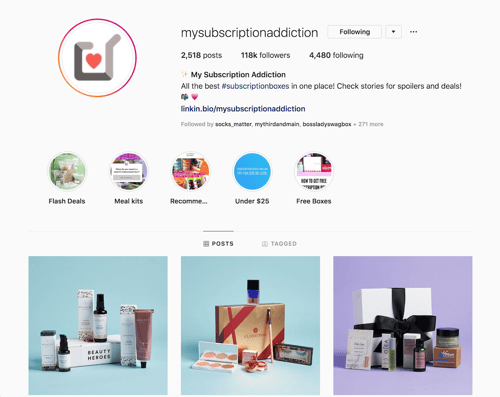 The color authority responsible for the Pantone Color Matching System (PMS) and the famed "Pantone Color of the Year" is a valuable source for design inspiration across all mediums. Color is one of the essential factors in effective packaging design. On @Pantone, you'll discover innovative ways to use trending colors and develop complimentary color palettes to attract the eyes of consumers.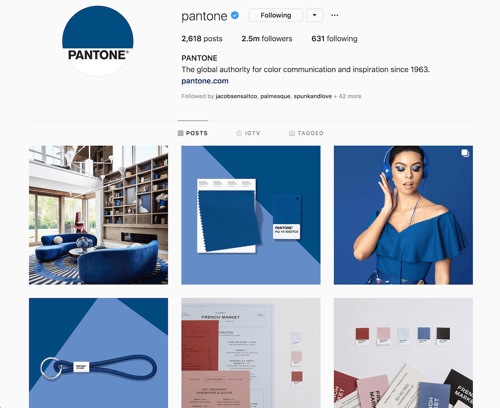 @BXPMag is a great way to receive extended content beyond what makes it into Brand Experience Magazine, helping you stay current with news that impacts your business and brand stories that can be a source for inspiration.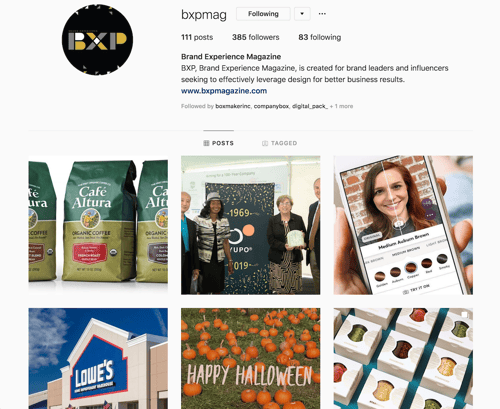 As one of the leading packaging design blogs, @Packaging_Of_The_World serves up an endless feed of unique packaging on their Instagram to get the creative juices flowing. From large global agencies to design students — Packaging of the World is powered by user-submitted packaging projects and concepts across a wide variety of mediums.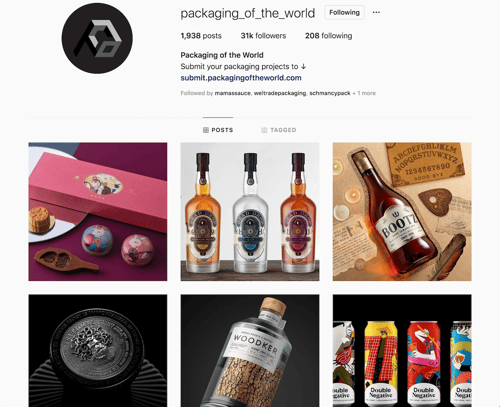 Plastic waste is one of the most significant environmental issues we face today. However, that doesn't stop major supermarket chains and consumer good brands from using unnecessary plastic packaging. We recommend following this Instagram account for inspiration on what not to do when it comes to packaging. @Pointless_Packaging takes a hilarious and eye-opening approach to plastic awareness, which will undoubtedly make you consider your own sustainable business practices.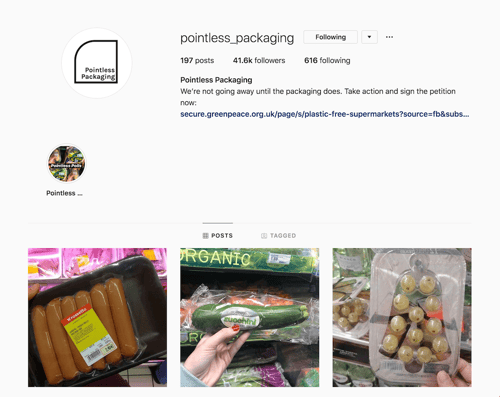 Our Instagram page is a fantastic source to explore packaging design inspiration and cultivate ideas for your brand. We love highlighting our customers' projects and sharing innovative ways they use custom boxes, product labels, and retail displays. For example, Fantastapack customer Brown & Jackson Projects built an interactive event booth made with 180 unique custom boxes in partnership with Unilever.
On @Fantastapack, we also post customer reviews, share our latest blog posts and videos, spotlight our dozens of product styles, and announce new patterns available on our website. For packaging fans who need to be in the know, be sure to give us a follow!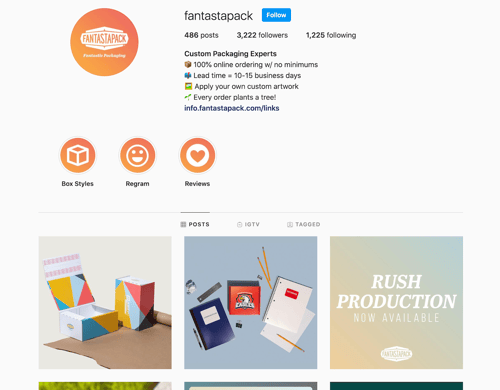 Share Your Packaging Designs with Us
We love sharing customer stories on our website, social media, and other online communities. Have an exciting packaging project that you want us to feature? Your brand can serve as an inspiration for another packaging designer or budding entrepreneur. Don't hesitate to reach out to us via email or direct message us on Instagram and let us know!