Digital printing and converting technologies have made tremendous progress in the packaging industry over the last several years. What started as small runs on printers capable of handling 5-10 sheets per hour has now evolved to single-pass presses capable of running a pallet of sheets in a few minutes. It has been impressive being a part of this industry evolution, and it speaks fundamentally to the growing adoption of digital printing and converting technology by consumers worldwide.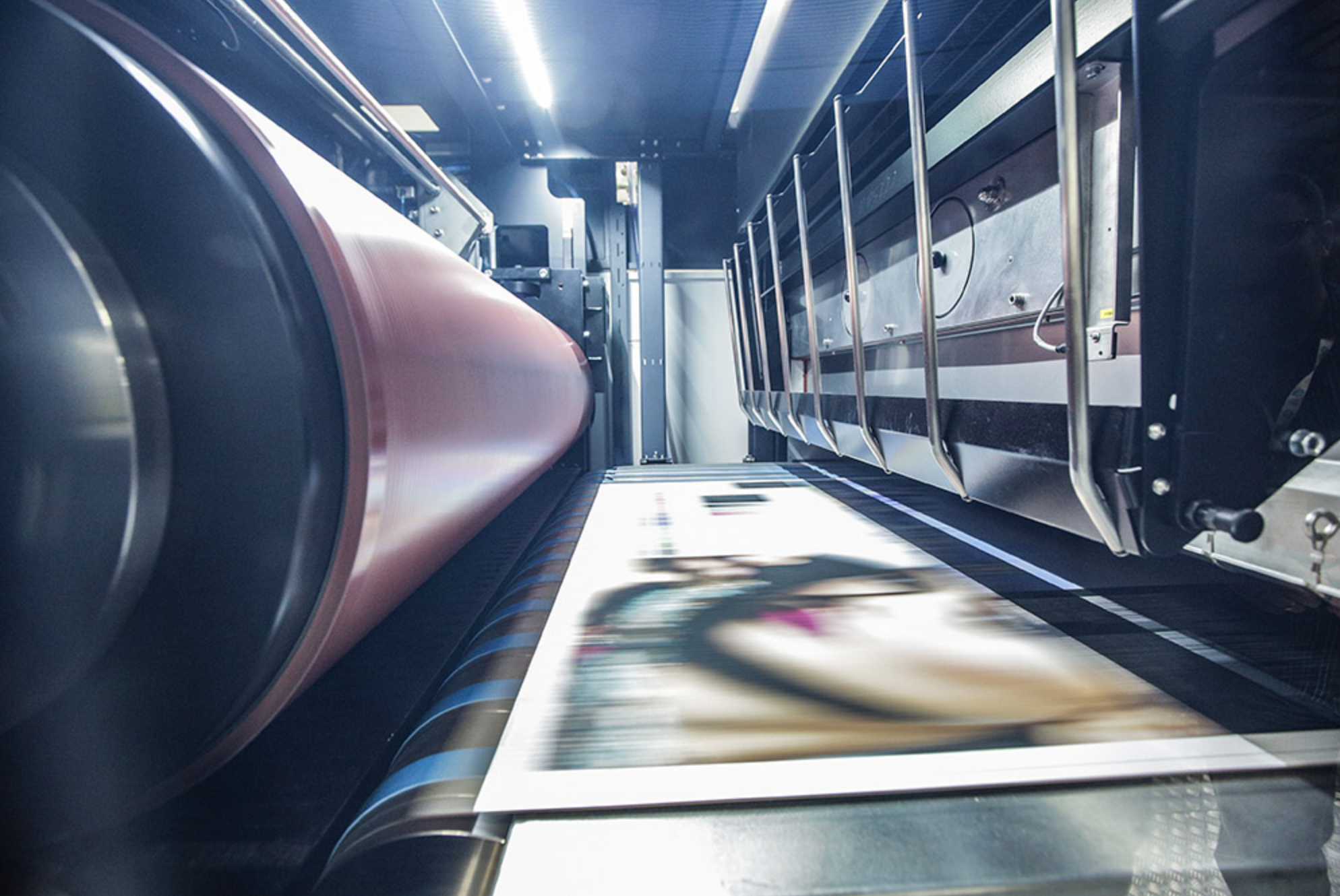 Since the start of the year, we've been investing in an exciting converting technology that works to increase production speeds and efficiencies and ultimately delivering a competitive edge for our customers.
Enter laser cutting.
What is Packaging Converting?
To take a step back, you may be wondering, "what exactly is packaging converting?" After your custom box design is digitally printed onto corrugated sheets, it moves to the next step in the production process: converting (or also known as cutting). There are different methods to convert sheets into finished boxes. The options commonly are CAD cutting tables and die-cutting equipment.
CAD Cutting vs. Die Cutting
CAD tables use scoring wheels and cutting knives to trace along the cut file to produce your structure. This method allows manufacturers to print on a large sheet, which helps minimize overall waste. CAD tables are great at smaller quantities as there are no tooling costs required. This is how Fantastapack can offer printed prototypes with a minimum quantity of just one.
However, CAD tables have a top speed. Given the rising demand and over-capacity issues seen in the COVID-era, they can impede rapid scaling and growth within our industry.
On the other hand, die cutters can address large runs and are scalable for growth. Die cutters require your structure to be laid out on a manufacturing file used to create the cutting die and the matching print layout. Die cutters produce much more cut boxes per hour than CAD tables.

As a result, we use die cutters for larger quantity orders. There are only so many boxes a die cutter can put together in one cutting impression, usually based on the inches of steel rule used on your die. Dies have tooling costs associated with them, as well as storage complexities at a large scale.
In the past, mid-sized orders can cause capacity issues in our plant for orders too large for CAD table cutting and too small for die-cutting. We would have to pick one method and swallow the bitter pill on a converting method not overly optimized for that middle quantity.
The solution? Laser cutting.
Introducing Laser Cutting Technology for Packaging
Laser cutting technology has been around in many other industries but slow to adopt to the corrugated packaging space. After all, cutting paper with hot lasers poses several safety challenges. Laser cutting technology has cleared the hurdles and is now ready for prime-time packaging production.
An efficient laser-cutting corrugated material can reach top speeds equivalent to several CAD tables running simultaneously. It's the perfect solution to plant production of mid-sized orders that are too large for CAD cutting and too small for die-cutting. A converting Goldilocks, if you will.
What to Expect from Laser Cutting
Laser cutting technology is built around a heated laser cutting through all corrugated faces and mediums (technical terms for the components of corrugated material).
Because of this, printed sheets must be scored for the folds before the laser cuts the edges out. Our laser cutting technology incorporates the usage of 3-D printed roller plates that score the sheets before cutting. Innovation in laser-cutting technology has already produced the ability to cut top liner facings but not through the material. The process is called etching. Fantastapack will be testing cutting-edge technology that may allow lasers to produce the scores in the future – exciting stuff!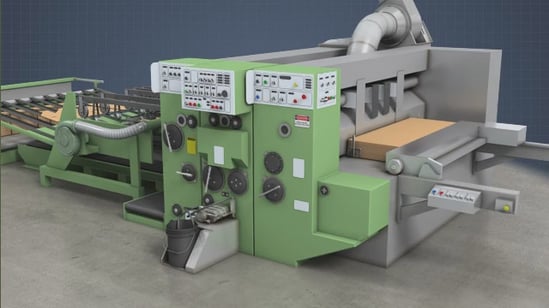 Another by-product of laser converting is that all structures on a laser-cut sheet layout must be nicked to the sheet for converting. Nicks are the small stubby pieces of material you find along the outer edges of your structure and are utilized in die-cutting as well. They keep the structures from being entirely separated from the sheet, which is necessary as the sheet travels down the line.
If structures were completely separated from the sheet, they may move, pop out, or fall out of place along the moving track, which would cause out-of-spec issues and other possible machine hazards. When a sheet is fully cut, the structures are then stripped out, and the nicks are the only residue left to show this part of the converting process.
Key Considerations with Laser Cutting
Laser cutting will commonly leave slightly tinted edging on the cut face where the laser cuts through the corrugated liner. This is just an inherent product of the technology and not a defect of the structure or production process.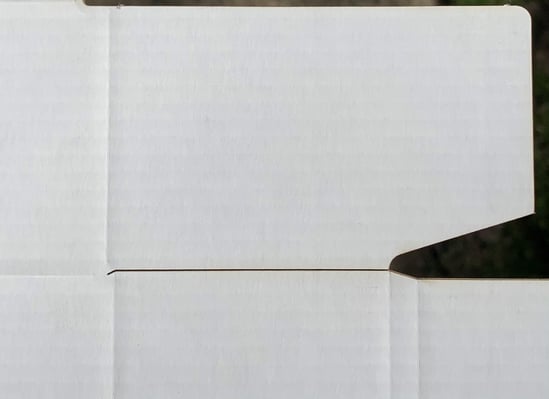 Laser-cut boxes can also have a natural cutting odor after the converting process. Our plant processes include laser-cut sheets to rest in an "extractor" that sucks air through the flutes of stacked paper to mitigate any smell from laser-cut paper.
It's not uncommon for the boxes you receive to still have a slight residual odor depending on the duration between cutting and receiving your boxes. The longer the period between cutting and receiving, the less chance of any odor at all. We use odor-eating desiccants in our shipping boxes to further aid the process of removing most odors from delivery as well as vented stretch film on LTL orders.
Stay Ahead of the Competition with Fantastapack
At Fantastapack, we are incredibly excited by the results of laser cutting. With a commitment to leading the industry in packaging innovation, we will be continuing our investment in laser cutting technology in the coming months. We are adding additional laser converting machines in our main production plant as well as our upcoming plant in Lowell, AR, later this year to increase production speed and efficiency.
Laser cutting is the next great advancement in the scale of digital print production in the packaging industry. We look forward to helping you stay ahead of the competition with this innovative technology.