With the rising demand for custom corrugated packaging and advancements in digital production technologies over the past several years, there's now an ever-growing list of career opportunities for professionals of all backgrounds in the packaging industry.
The number of women in packaging has grown substantially as well. According to Flexible Packaging Magazine, only 5 percent of roles in the packaging industry were held by women in 1980. Today, that number has jumped to an estimated 30-40 percent.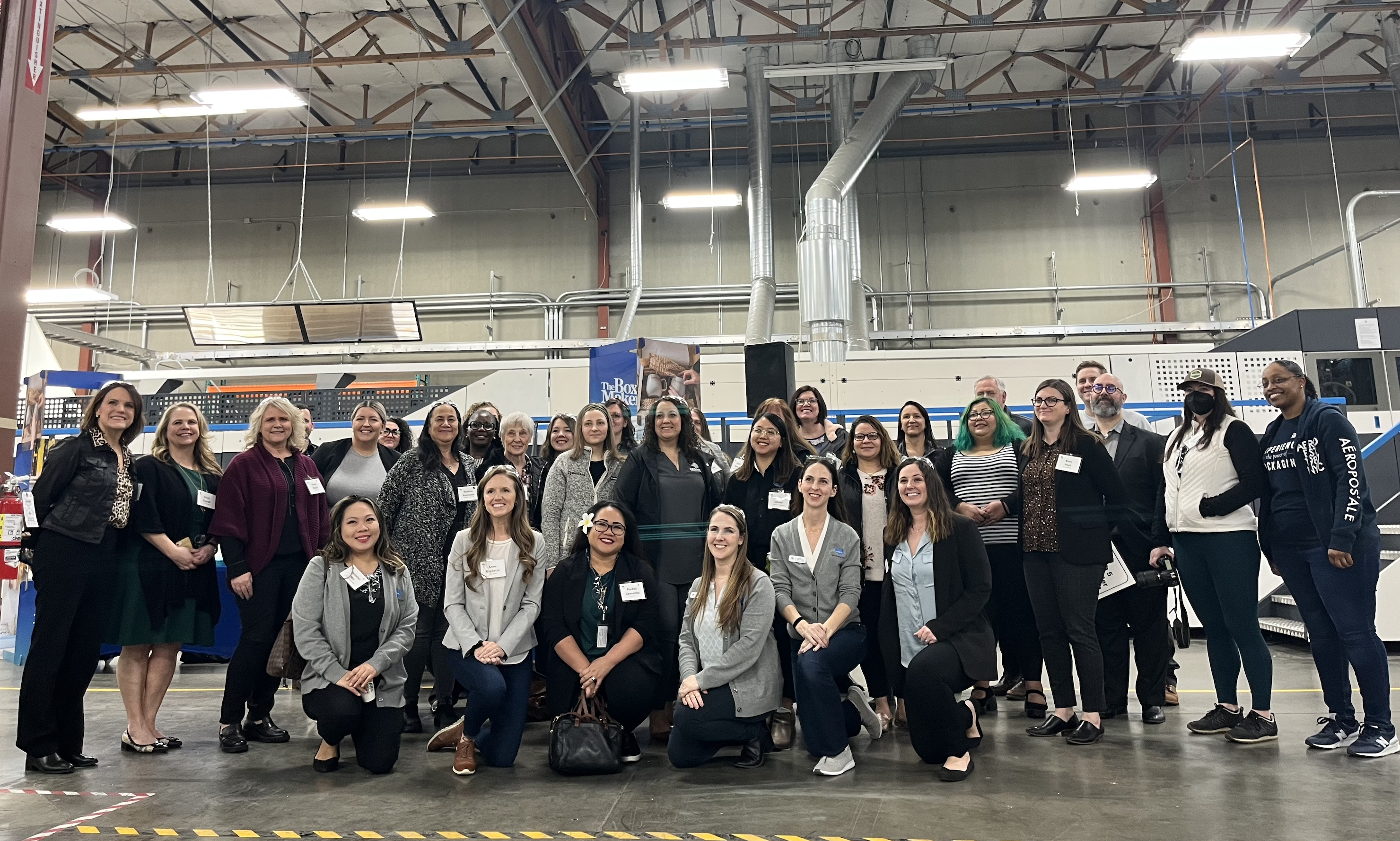 Women in Manufacturing Washington event held at The BoxMaker
If you're considering starting a career in packaging — you are in the right place. Let's explore different career paths available in the corrugated packaging manufacturing industry.
Production
The lifeblood of any packaging manufacturing company is the production team — comprised of a wide variety of operators, technicians, supervisors, and engineers responsible for producing custom packaging products. When our automation system receives an order, the production team is responsible for printing that order and preparing it for shipment.
One example of a role in this department is Quality Control Manager. A Quality Control Manager is responsible for ensuring that the finished products meet the required qualifications and identifying any defects or issues that can occur during the digital print production process.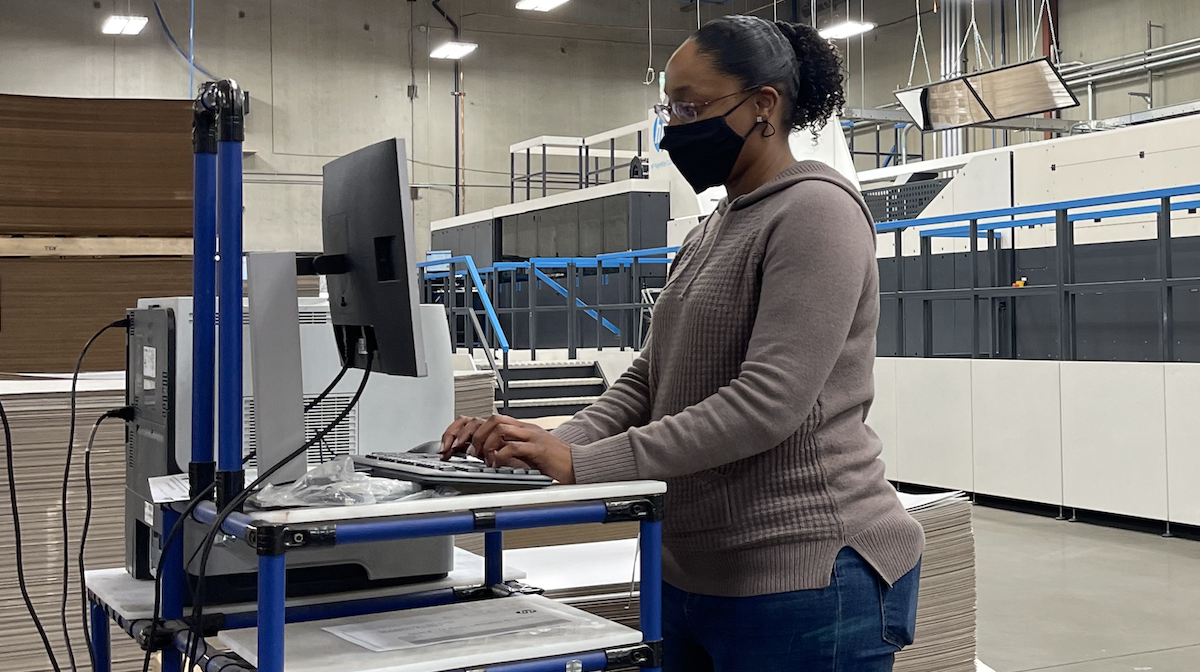 Janara Spence, High Graphics Packaging Production Supervisor
Marketing, IT, Sales, and Customer Service
Dedicated marketing, IT, sales, and customer service teams are critical to growing and maintaining client relationships for any B2B or B2C company. From raising brand awareness to website management to supporting customer success, individuals working in this packaging industry area play an essential role in delivering an efficient and quality customer experience.
At Fantastapack, we have Client Success Specialists who mitigate order issues while educating and guiding customers with their custom packaging projects. The Client Success Specialist is often the only direct contact a customer has with our business – so they also serve as a brand representative.
Graphic and Structural Design
The graphics department is vital at Fantastapack — responsible for the internal prepress process and ensuring files are ready for print. They support workflows, file management, and handle artwork issues that may arise with orders.
The structural design department operates similarly to graphics, except they work with the actual physical structure of a box or packaging component. For example, the role of a Structural Designer is to design and create packaging that keeps a product safe and secure while presenting a picture-perfect unboxing experience.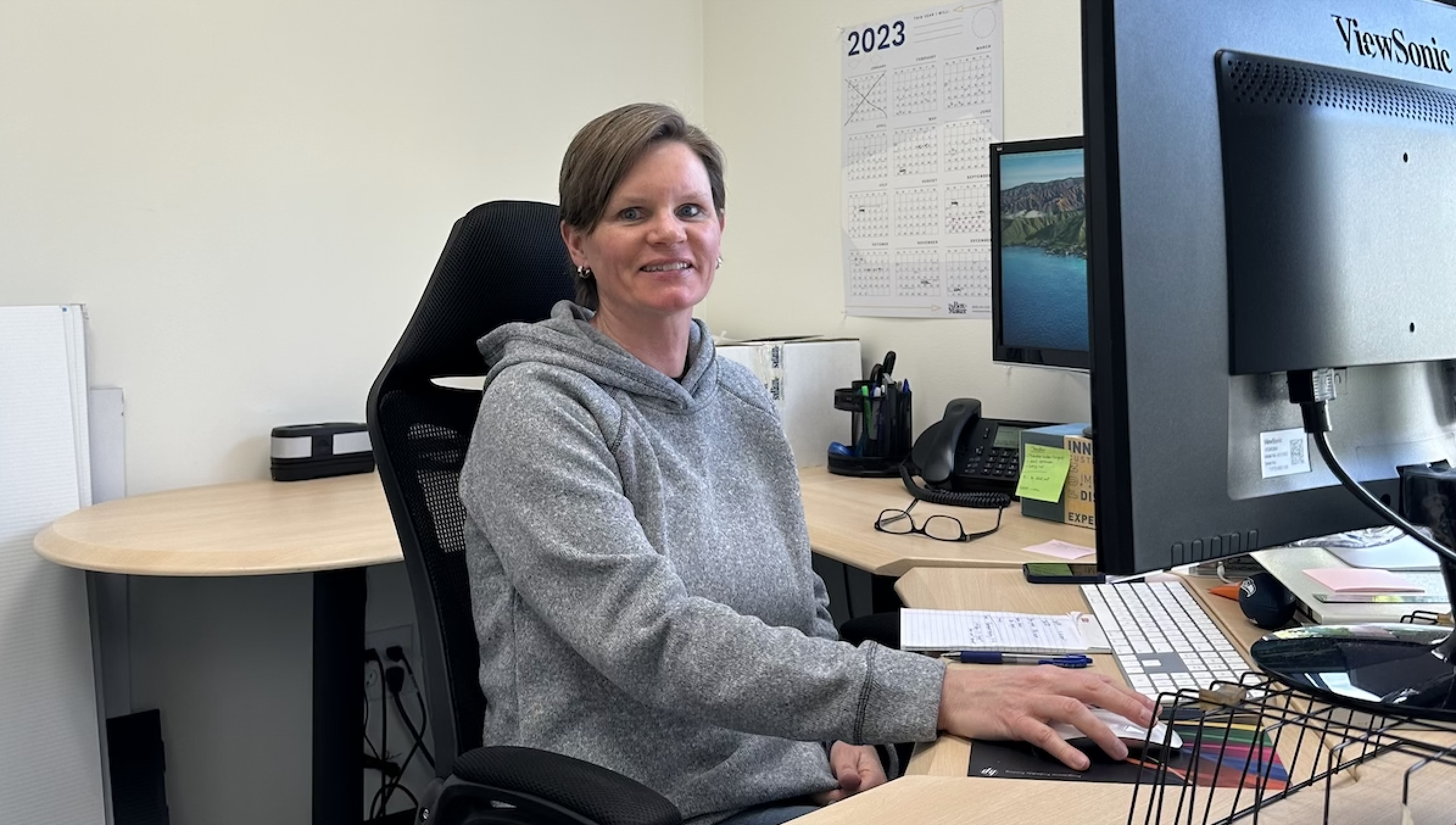 Brita Gilthvedt, Graphics Manager
Management and Administration
For any company, regardless of size, having experienced leaders, managers, and administrators is key to business success, positive employee relationships, and effective day-to-day operations. These departments can include but are not limited to operations, human resources, and accounting or finance.
Start a Career in the Packaging Industry
While the skills, experience, and educational requirements for these careers in the packaging manufacturing industry may vary, they all require a strong work ethic, attention to detail, and a willingness to learn. Explore open career opportunities with Fantastapack and our parent company, The BoxMaker, today.