As 2022 comes to a close, we'd like to reflect on our year and what we've been able to accomplish. Still, in the aftermath of the pandemic, we faced supply chain challenges outside of our control— like so many other e-commerce businesses around the world. But those challenges brought innovative solutions, and we overcame the obstacles as a team.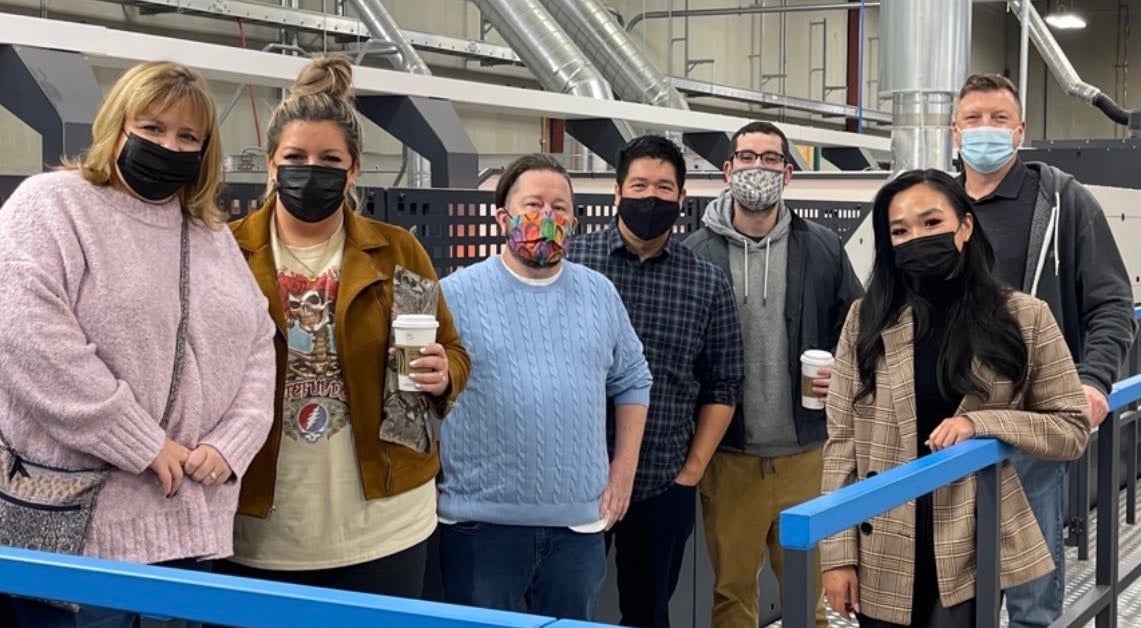 We're incredibly appreciative of the support throughout the year. 2022 marks our seventh year in partnership with the non-profit One Tree Planted. With your help, we've proudly contributed to planting thousands of trees through every order placed on our site.
Let's look back on 2022 and peek at what's to come in the (very near!) future for Fantastapack.
Looking Back on 2022
In 2022, we officially opened the doors of our second all-digital production plant. Located in Springdale, Arkansas, the new 60,000-sq.-ft facility is home to our second HP PageWide C500 printing press and a fleet of high-speed toolless digital cutting machines.
Opening a second manufacturing plant has allowed us to expand production capacity and reduce lead times, especially during peak season. It also has enabled more efficient shipping for customers on the east coast.
This year, we introduced new box styles and product offerings to our site, including our custom Wine Shipper box. During COVID, we saw a demand for effective direct-to-consumer wine packaging with the emergence of online wine brands. In response, we've created an innovative wine shipping solution that delivers product protection, efficiency, and high-end presentation value.
We also introduced our Kraft Outside, White Inside material, combining the natural look of Kraft with the full-color impact of our PurePrint Premium™ material. Using this new material option, you can deliver discreet packaging outside, with attention-grabbing artwork inside their box.
What's to Come in 2023 for Fantastapack?
We have a lot of exciting updates planned for the new year. Our team is working hard in the back end of the business. We're implementing new automation and systems to increase production efficiency, improve manufacturing sustainability, and ultimately deliver the best, high-quality custom packaging on the market. To stay up to date with our latest news, promotions, and product launches, subscribe to receive our email newsletter.
The new year provides the perfect opportunity to have a fresh start and revamp your brand's packaging experience. Take time to reflect on what's working well and what could use improvement when it comes to your packaging.
Explore innovative box styles, like return-ready tape-sealed mailers. Or create a custom box style specifically designed for your brand through Fantastapack Pro. Let's take your packaging to the next level in 2023!