We're thrilled to announce the launch of Club Fantastic — our new loyalty program that allows Fantastapack customers to earn rewards with every purchase.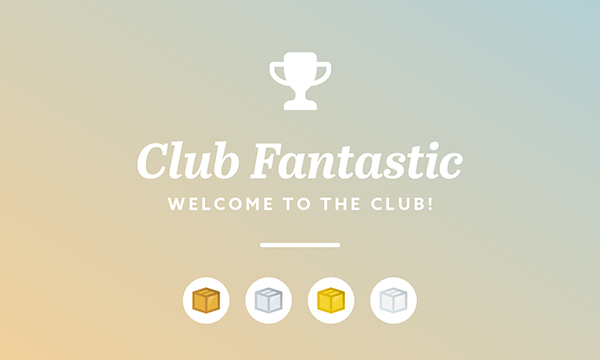 As a Club Member, you can earn Box Points for ordering custom boxes, labels, and retail displays, and participating in other interactions, such as referring a friend or leaving a review. You can then redeem Box Points for exclusive benefits, like discounts, free shipping, and more.
There are four tiers in Club Fantastic: Bronze, Silver, Gold, and Platinum. Reach higher tiers to unlock more exclusive perks! Since Box Points don't expire, save up your rewards for as long as you'd like.
"From national brands to up-and-coming small businesses — our customer base is incredibly diverse," says Justin Stacey, Director of Innovation & Emerging Business at Fantastapack. "We're excited to offer a loyalty program that benefits customers of all sizes and gives them further incentive to create beautiful, custom packaging for their own audience."
How to Access or Join Club Fantastic
Fantastapack customers can access their rewards by logging into Fantastapack and clicking on the widget on the bottom left corner of most pages. New customers can join Club Fantastic and start earning rewards by signing up for an account.
If you have any questions regarding Club Fantastic, please review our Help Center article or contact customer service.