2020 has brought unseen challenges to businesses of all sizes and industries, including here at Fantastapack. However, challenges can also bring forth opportunities. Demand for digitally printed boxes and displays has never been higher, with an increasing number of traditional retailers turning to ecommerce and online brands expanding their digital presence.
To meet demand, Fantastapack is excited to announce our plan to significantly increase production capacity and improve shipping timelines in 2021.
Fantastapack's parent company, The BoxMaker, recently announced the acquisition of Tango Press, an all-digital production plant located in Springdale, Arkansas. At this new facility, we will be installing a second HP PageWide C500 Press next year — making us the first converter in the world to operate two C500 presses.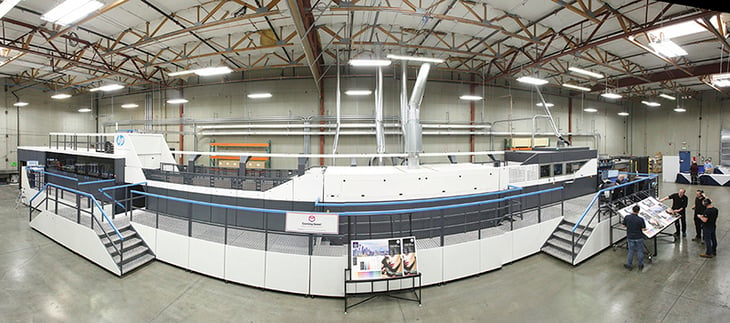 The purchase of a second C500 press reflects our commitment to lead the web-to-print packaging industry in digital innovation. C500 presses deliver direct-to-board offset quality print for orders of any size — including sharp text and barcodes, smooth tone transitions, and vivid colors. The press prints with HP True Water-Based Inks, which meet stringent global food safety standards for corrugated packaging.
So, what does this mean for you as a Fantastapack customer?
Our recent investments will enable us to produce cost-effective, digitally printed corrugated boxes and retail displays with shorter production lead times, giving you a competitive edge and increasing your speed-to-market. While our production capacity will change next year, our dedication to providing fantastic customer service will not and remains our team's highest priority.
Our new production plant in Arkansas will also allow us to ship packaging products more efficiently throughout the United States, reducing shipping timelines for our customers located in the Midwest, South, and East Coast.
We greatly appreciate your support as we head into 2021. Exciting changes are on the way, and we look forward to bringing you along on our journey.