Your packaging plays a crucial role in the customer experience. Not only is it designed to protect your products during shipping, but it should also leave customers with a lasting impression of your brand. So, why ship your products in plain brown boxes or standard envelope mailers when you can ship in style?
If you're not ready to invest in custom printed shipping boxes just yet, preprinted boxes offer a cost-effective yet eye-catching packaging solution. Leverage bold colors and fun designs to differentiate your brand from competitors. You can add a custom label or packaging fillers to further enhance the unboxing experience.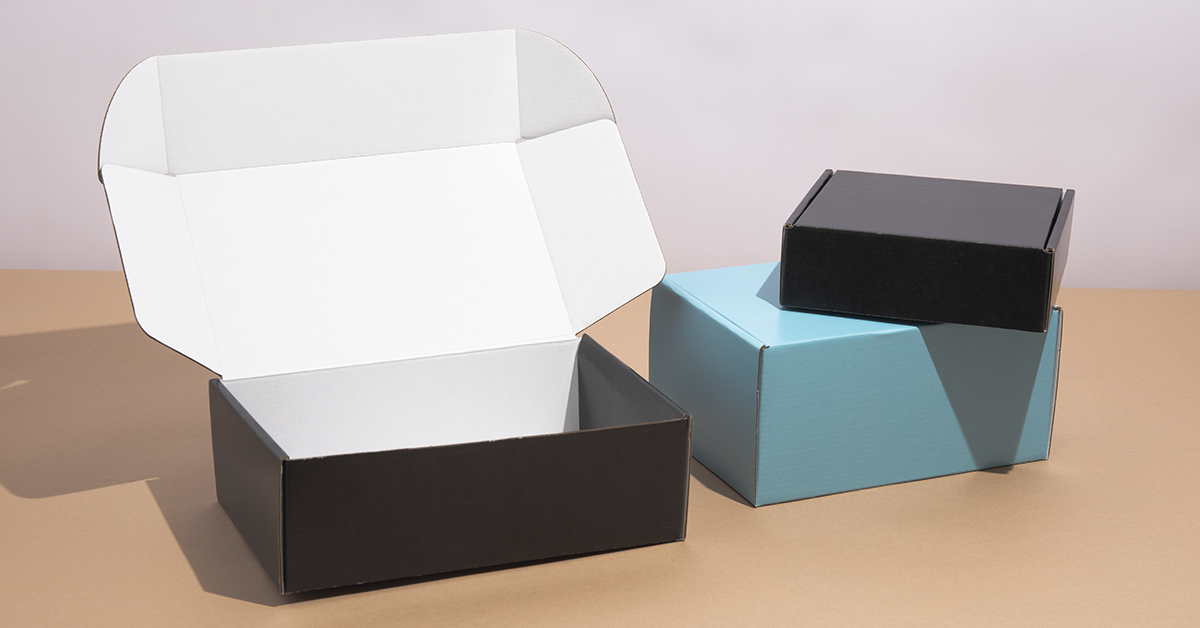 Skip the Production Lead Time
Custom corrugated packaging is produced using either analog print or digital print. Analog print methods, including flexography and litho lamination, require the manufacturing of print plates or dies to transfer the artwork onto the desired substrate. Print plates and dies add time and cost to the process of ordering custom packaging, which can break the bank for up-and-coming businesses — especially if you require a low-volume order.
Digital print bypasses the need for producing print plates and dies, resulting in a much shorter lead time and reduced tooling costs. However, the production process for custom boxes can still take time (weeks versus months with analog), especially during the peak holiday season.
Our preprinted boxes are produced using digital print and ready to ship within 24-48 hours (excluding weekends and holidays). This enables small businesses to order the packaging they need, when they need it, with a minimal wait time.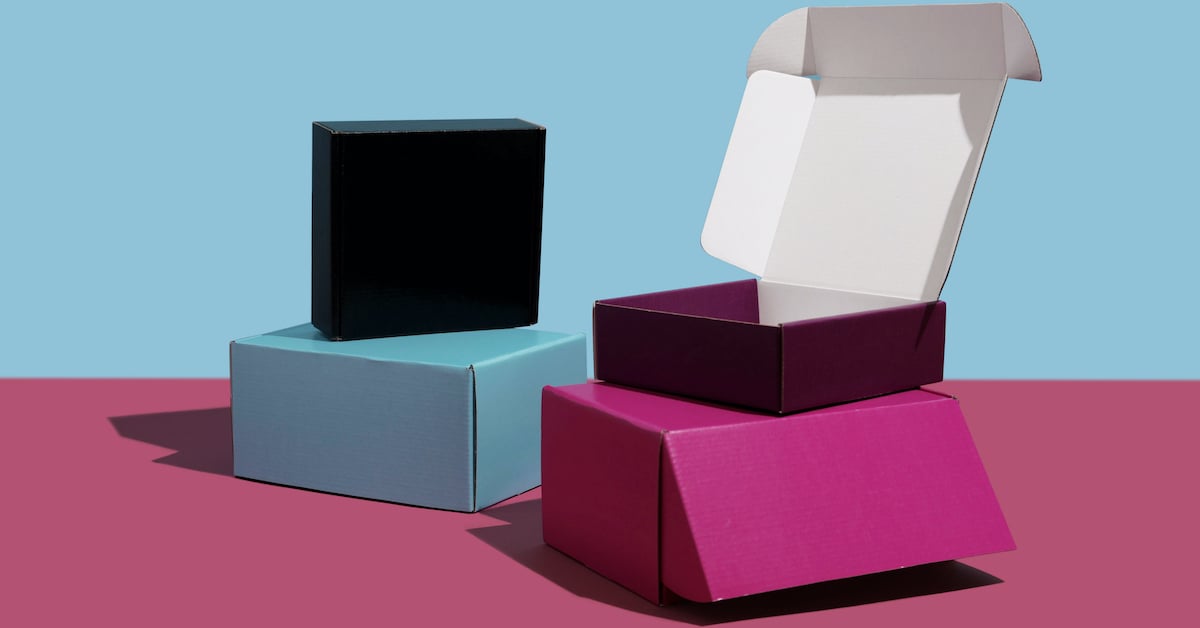 Buy Preprinted Shipping Boxes Today
Explore our collection of preprinted shipping boxes today — now available in three sizes and in a range of bold colors and fun patterns. Digitally printed on the HP PageWide C500, we use true water-based inks that are non-toxic and environmentally safe for primary packaging applications. These boxes are made from durable US-sourced corrugated cardboard material and are 100% recyclable.