We're incredibly excited to announce the launch of the ASAP Mailer collection, our new line of game-changing tape-sealed custom boxes designed for efficient ecommerce shipping. Powered by digital print, the four box styles in the ASAP Mailer collection feature:
Secure Closure: One or two tamper-proof tape strips for secure closure and/or customer returns.
Easy Opening: A convenient built-in tear strip for easy opening by your end-user.
Customization: Design your mailer in any size, dimension, and quantity — no minimum order quantities required.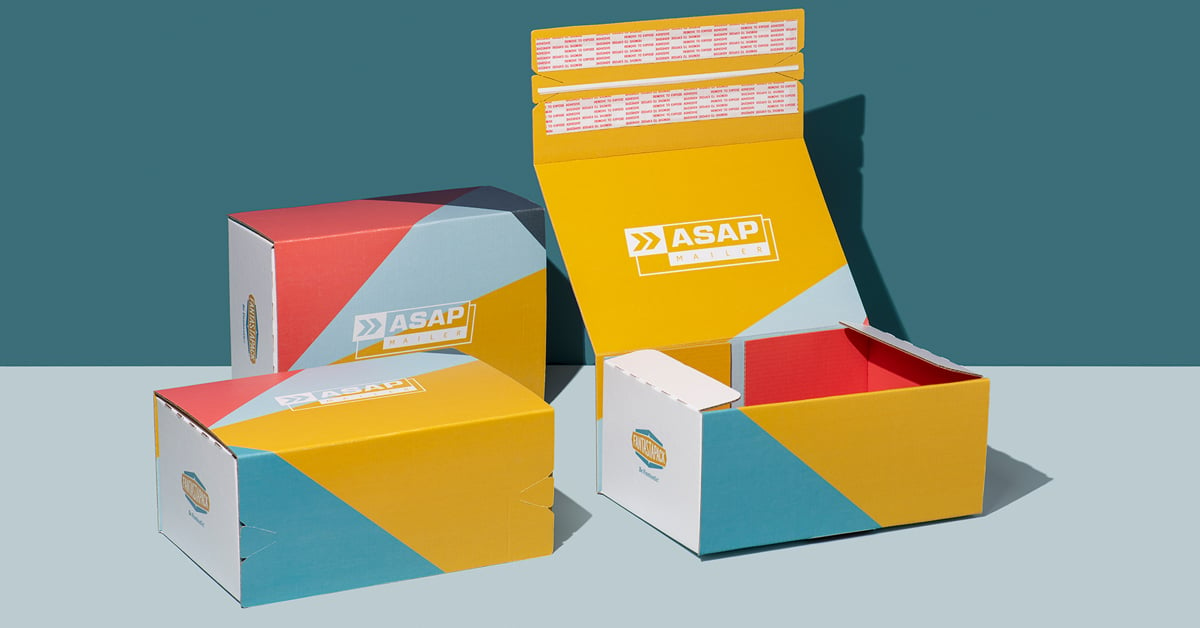 Ecommerce is experiencing unprecedented growth with a record-setting number of businesses expanding online, such as traditional brick-and-mortar retailers. As a result, many new ecommerce brands may not be equipped to compete in this space.
From packing and assembly to customer returns, brands face costly and time-consuming challenges that can eat away at their profit. We designed the ASAP Mailer collection to help brands overcome these ecommerce challenges.
Increased Supply Chain Efficiency: Each box style is quick to assemble and easy to pack during fulfillment. Brands reduce labor and material costs without the need for additional glue, tape, or staples to secure the box.
Improved Product Security: One or two tamper-proof tape strips enable secure closure and/or customer returns, while a built-in tear strip supports easy opening by your end-user.
Enhanced Customer Experience: Brands can print on the inside and the outside of the box, providing an added canvas to be creative with branding and the unboxing experience.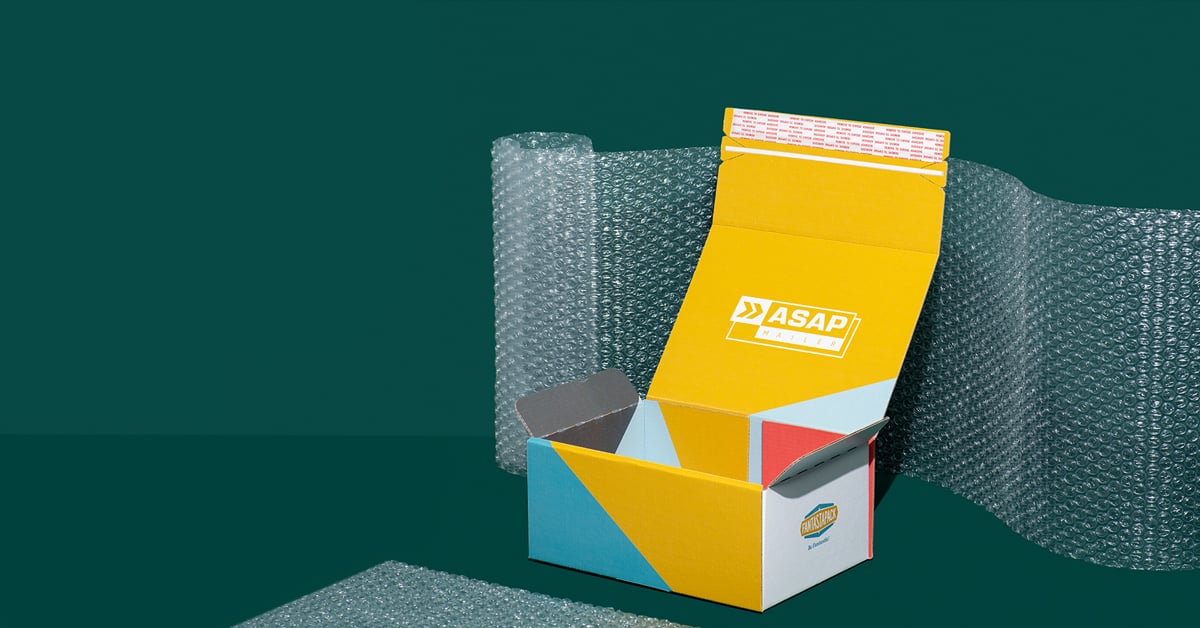 Design Your Own Tape Sealed Custom Packaging
For the ultimate ecommerce shipping experience, design and order your tape-sealed custom boxes today. With no minimum quantity requirements, you can order as many or as little as you need — perfect for packaging prototyping and testing.