We are excited to announce a new Rush Production offering for Fantastapack customers. Rush production offers custom box manufacturing in a matter of days for businesses throughout the United States and Canada.
Driven by our commitment to provide fantastic packaging to all businesses, increased production speeds deliver a competitive advantage to Fantastapack customers by enabling you to get your products to market sooner. Rush Production decreases manufacturing lead time to seven days, compared to Fantastapack's current production time.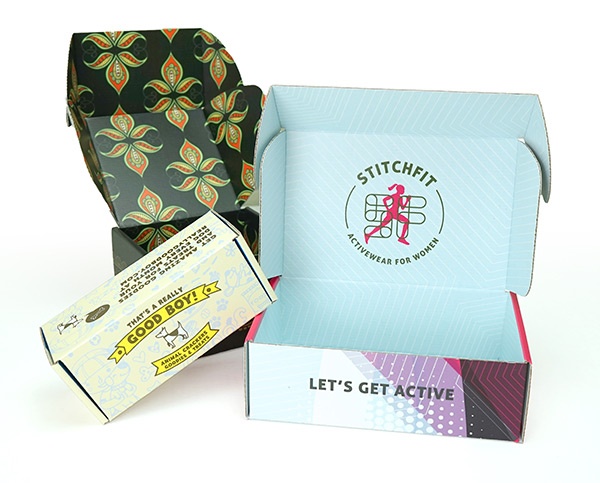 The speed-to-market promised by Rush Production is only made possible with the power of digital print, a technology that our parent company, The BoxMaker, has heavily invested in since 2011. Today, Fantastapack customers benefit from this investment by leveraging the largest capacity Digital Production Center for packaging on the West Coast, which enables Fantastapack to effectively print and ship orders of all sizes throughout North America.
"Fantastapack serves a variety of customers across many industries, but one thing they all have in common is an entrepreneurial spirit and the desire to grow their business," says Justin Stacey, Vice President of Ecommerce Solutions at Fantastapack. "We strive to continuously improve and optimize our offerings to meet this need for growth, and we believe reducing lead time for custom packaging is a key differentiator that will directly impact our customers' business success."
Get Your Custom Boxes Faster with Fantastapack
Customers can access the Rush Production option when placing an order for custom boxes. To order, enter a quantity of 5 or more boxes in any box form and select this option. You can also choose to remove or add Rush Production right from your shopping cart before checkout.
Design and order your custom boxes with Rush Production today.
Box orders for volumes of 4 or less units are considered a sample order and are produced in 3-5 business days. Rush Production is not available for our labels at this time. Rush Production can become unavailable at certain times of the year and be removed without prior warning.