Word-of-mouth has been one of the best marketing tools since the beginning of commerce. According to Nielsen, 92% of people trust recommendations from earned media sources, such as friends and family, over other types of advertising. The speed and real-time nature of social media allow people to express themselves in an instant, without any barriers. And now in the digital age, word-of-mouth can reach a significantly wider audience — possibly even global.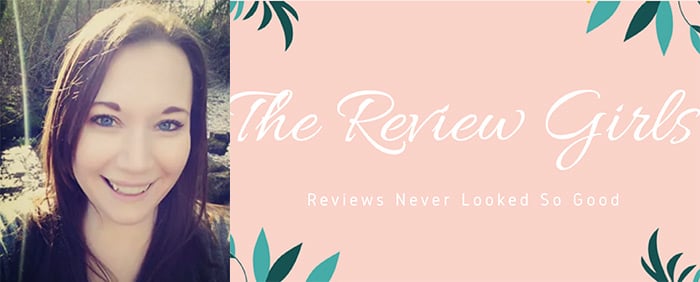 This desire to reach a larger audience is what drove Abby Sainz, one-half of The Review Girls, to started sharing her own subscription box reviews online. "I have always been intrigued by subscription boxes and would research the best ones for myself as well as for gift giving. After one gift fell flat with my son (and I), I felt that the reviews I was reading online weren't always 100% on point with my opinions," Abby says. "I realized I already 'reviewed' boxes by word-of-mouth with my friends and family and figured I would start jotting down the notes in a blog."
So, how can social media help subscription box brands? Organic social sharing is essentially free promotion for brands. Since consumers are more likely to trust the opinions of the people they know, social sharing can be effective at driving sales, increasing website traffic, and raising brand awareness.
This is why it's worth the investment to create a share-worthy packaging experience that consumers want to brag about to their friends and families.
What Makes Packaging "Shareworthy?"
It's no longer enough to have a successful product. Your packaging must appeal to your consumers enough to encourage them to share their purchases online. Contrary to popular belief, shareworthy packaging does not need to be gimmicky or contain a bunch of bells and whistles. However, it should align with your brand's look, feel, and values.
"I have noticed with boxes that are newly launched the companies generally opt for a plain box and use branded packing tape," Abby says. "While I don't feel like that is a missed opportunity in itself, I could see where having a branded box right out the gate would set the companies up to have a more professional and trusted feel."
4 Shareworthy Subscription Box Packaging Tips to Consider
Whether you're just starting your subscription box business or you've been around the block, here are 4 tips to create share-worthy packaging:
Minimal Design for Maximum Impact: When it comes to packaging design, less is more. Although your packaging should be a vehicle for brand messaging, one box can't say everything. Stick to a single point that you want to get across to your audience (and switch it up frequently to keep subscribers coming back for more!)
Many consumers prefer minimally designed packaging because it's easier to digest and adds an element of sophistication to the brand. A well-designed package that stays on message promotes your product without the clutter of extra graphics, messaging, or other unnecessary elements that can dilute the experience.
One of Abby's favorite examples of minimal packaging is from the subscription box brand (and Fantastapack customer) Mother Snacker. By using bold color blocking on their boxes, topped with their simple logo on the front, the overall design appears clean, classic, and aesthetically pleasing.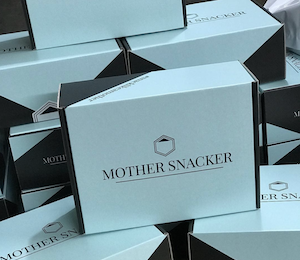 Image Source: @MotherSnacker
It's All In the Details: Abby suggests focusing on little details to have a massive impact on subscribers. "When unboxing a new subscription box, I'm always excited by the ones that take the time to add little touches," Abby says. "Sometimes that can be a catchy hashtag added on the box, or fun filling, and seeing fragile items packed well."
Think Inside the Box: Consumers have come to expect packaging that informs as much as it protects. Create an Instagram moment with your packaging by leveraging both outside AND inside print. Inside print is a great way to directly communicate with subscribers without cluttering the outer packaging. It also takes advantage of all available printable space that can be used to add branding, information, or personalized messaging.
Our customer Hey Bey PH provides brief directions on the inside of their packaging to encourage subscribers to share their unboxing experience.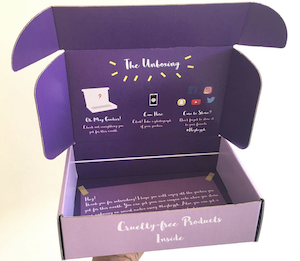 Image Source: @HeyBeyPH
Personalize the Experience: Delivering personalized messaging for specific individuals, targeted groups and even geographic areas adds an instant and unforgettable WOW factor to your packaging. By leveraging the power of digital print, you can easily create personalized subscription box packaging that changes as frequently as you see fit.
Because digital printing does not require custom print plates for each new graphics file, you can print completely unique art on every box if you so desire without paying for extra plate costs or manufacturing wait time. This means you can switch up your message on a dime and hit "print" as often as you like! Even for quantities of 1.
A great example of personalized print in action comes from Fantastapack customer Airstrike. This brand creates personalized consumer products that feature a variety of fine art print designs. To deliver a packaging experience that complements the custom nature of their product, Airstrike matches the print on each box to the print of the product inside.
In other words, if an Airstrike customer orders a license plate holder featuring Van Gogh's famous Starry Night, the box their product arrives in features the identical print – generating excitement for the consumer before they even unpack their purchase.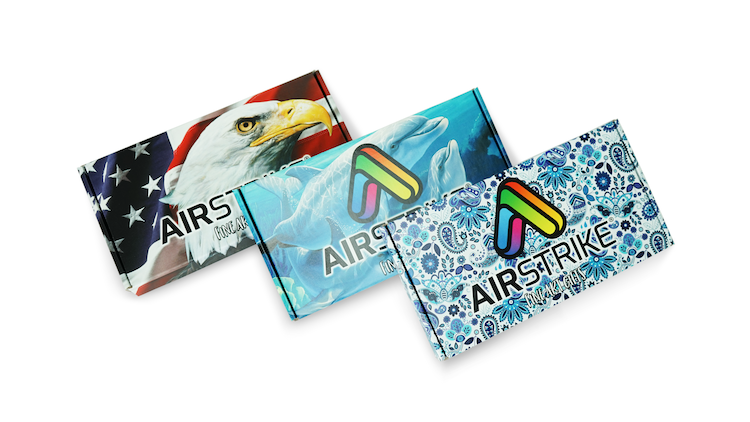 Create Shareworthy Packaging with Fantastapack
Creating a shareworthy unboxing experience requires partnering with a packaging provider who can bring your vision to life through the power of digital print. Fantastapack is your go-to partner for high-quality, full-color subscription box packaging in any volume. Order as many as you want or as few as you need!