Subscription box businesses have exploded in popularity over the past several years — increasing by more than 100% percent year-over-year for the past five years. In fact, according to Forbes, 15% of online shoppers have signed up for one or more subscription services to receive products on a reoccurring basis. So, what's the reason for this explosive growth?
It's simple: purchasing habits have changed. Today's consumers demand accessibility, ease of use, and the convenience of on-demand. But as easy as it is for online shoppers to subscribe to a subscription box service, they can cancel just as easily with a few clicks of a mouse.
Understanding Retention & Churn in eCommerce
Retention and churn are two key performance indicators (KPIs) that every subscription box business owner must understand. Luckily, they are directly related to one another. Retention is the percentage of subscribers who remain loyal in a given time period. In contrast, churn is the percentage of subscribers who cancel their service.
Understanding how to increase retention and reduce churn can help long-term success in the subscription box industry. In fact, it's estimated that 80% of a business's future revenue comes from just 20% of the existing customer base. Furthermore, data shows that that existing customers spend an average of 67% more money than new customers.
However, many eCommerce business owners put more effort into acquisition than retention. Acquisition relates to activities aimed to gain new customers, such as marketing, advertising, and promotion. As a result, they neglect to nurture their highest value and most easily accessible audience: existing customers.
You have the attention of your subscriber base (for the time being!) – now is the time to engage and influence them. Here's how:
Incentivize and Reward Subscriber Loyalty
There's no denying that shoppers love perks. Consider offering a loyalty program or point system to incentivize subscribers to continue their subscriptions and reward them with exclusive benefits if they do. This may consist of free merchandise, discounts, priority customer service, or early access to new products. Implementing a loyalty program can help strengthen the business-subscriber relationship and keep current customers engaged and invested in your service.
Birchbox, one of the most popular cosmetics subscription box services, uses a loyalty program to increase retention and drive sales. From the moment a subscriber signs up for Birchbox, they automatically earn points for completing transactional activities, like online purchases and referrals.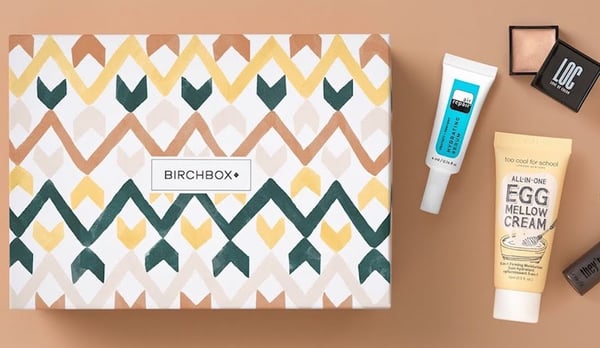 Image Source
Personalize the Subscription Box Experience
One size doesn't always fit all. An increasing number of subscription box businesses are turning to personalization in order to differentiate themselves from competitors. Allowing subscribers to choose the items in their box can reduce churn rates and increase customer satisfaction.
Graze is an example of a subscription box service that uses a personalized approach. Subscribers are able to set their food preferences, indicate dietary needs, and rate their snacks. Graze takes the preferences into consideration to curate a unique box for each subscriber.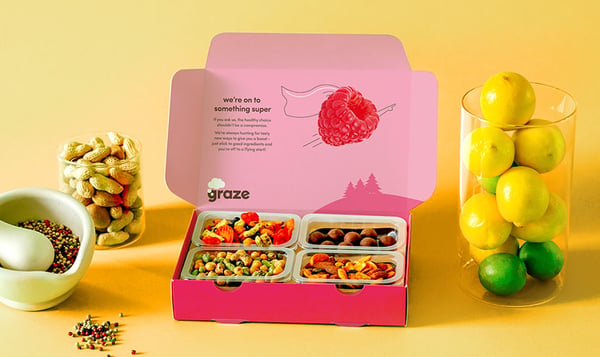 Image Source
Make the Subscription Cancellation Process Easy
In the effort to combat churn, some subscription-based companies may deliberately make the cancellation process difficult — forcing subscribers to jump through hoops if they choose to discontinue service. However, this strategy is ill-advised as it can likely result in a poor customer service experience.
If a subscriber wants to cancel your subscription box, make sure the process is simple and accessible. Having an easy cancellation process can enhance the reputation of your business. It can even encourage people to re-join in the future, so long as they had a positive experience. To prevent future churn, it can be helpful to add an exit survey at the end of the cancellation process to collect valuable feedback.
Deliver a Fantastic Packaging Experience with Digital Print
The appearance and quality of your subscription box packaging matter almost as much as the contents inside. Since your packaging essentially replaces the in-store retail experience, it can make or break the first impression for new subscribers, and entice existing subscribers to remain loyal. This is why it's important to partner with an all-in-one custom packaging provider — such as Fantastapack.
As a Fantastapack customer, you have the advantage of digital print on your side. Digital print is a direct printing process, where ink is applied straight onto the substrate. Since print plates are not required for this method, this means reduced setup costs, shorter lead times, and no minimum order volumes — order as much as you want or as little as you need.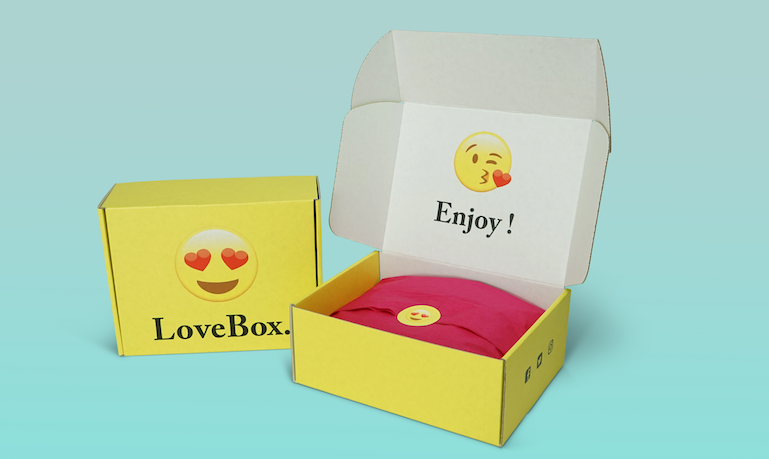 Speed and cost aside, one of the most important benefits of digital print is customization. Due to the quick turnaround nature of digital print, you can customize your order with minimal effort. Feel free to change out pattern designs or box styles whenever you want!
Get Start with Your Custom Subscription Box Packaging Provider
Fantastapack is your go-to partner for high-quality subscription box packaging. We can help you create the perfect box to delight new and existing subscribers. Our easy-to-use platform empowers businesses of all sizes to produce beautiful, full-color packaging through the power of digital print. Check out our popular mailer box styles to get started today.