When you place a custom packaging order on Fantastapack and create a packaging design using our dieline, we require artwork to be converted to CMYK. Spot colors also referred to as Pantone or PMS colors, are not supported due to our digital print manufacturing process.
But why does it matter?
How colors are built in your artwork file can impact the appearance of your final printed custom box or label. There is a significant difference between spot colors and CMYK in digital printing, as both are used in different print applications.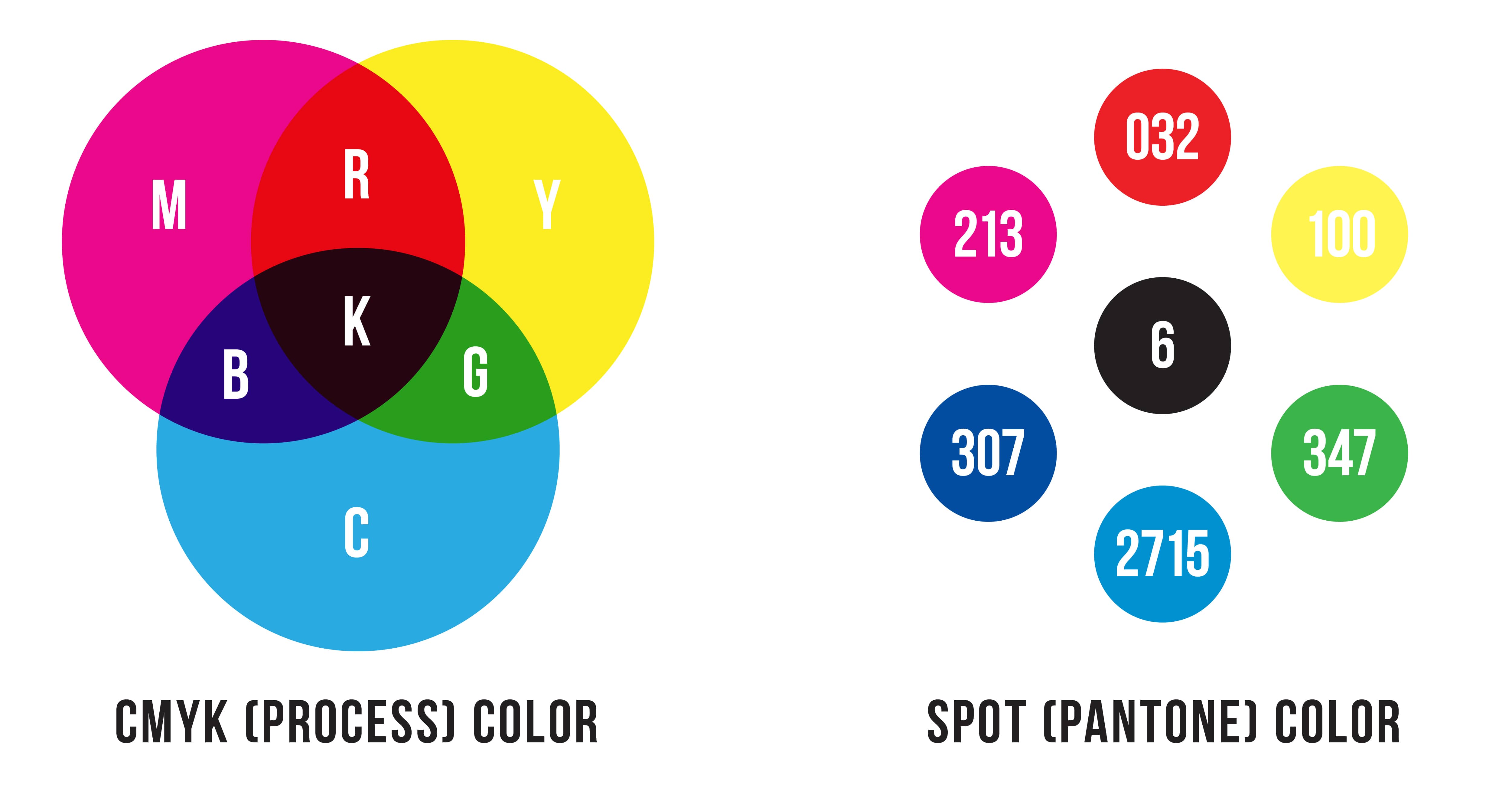 Traditional Analog Print vs. Digital Print Method
To understand the difference between spot colors and CMYK, it's essential to know the methods used to produce packaging. There are two main techniques for printing custom corrugated packaging: traditional analog print and digital print (the method we use at Fantastapack!).
Traditional print methods (flexography or litho-lam) require printing plates to apply ink to the surface, like a rubber stamp. If you have more than one color in your artwork, you will need a separate print plate for each color. In contrast, digital print does not require print plates. CMYK ink is directly applied through the Cyan, Magenta, Yellow, and Black print nozzles, much like your desktop inkjet printer.
What are Spot Colors?
Spot colors refer to individual pre-mixed colors created using a set formula. Color specification systems provide specific recipes for the desired spot color. The standard color system that most designers are familiar with is the Pantone Matching System (PMS).
Using Spot Colors with Analog Print
Spot colors are typically used in flexo printing packaging with one or two colors, making them ideal for analog print methods. Spot colors are also used in offset printing along with C, M, Y, and K print stations to add a brand color to the offset print (same process as litho-lam). The pre-mixed inks are applied to the print surface via print plates. The plates are applied to the corrugated surface in layers to build a full-color design.
Because spot colors are created using a set formula, the colors are consistent across print runs, machines, and print techniques. As a result, analog print is preferred when color accuracy is the priority. Since analog print requires the manufacturing of print plates and additional tooling, it is not a cost-effective or efficient process for short-run or low-volume printing.
What Does CMYK Mean?
The CMYK color model uses four different pigmented inks—Cyan (C), Magenta (M), Yellow (Y), and Black (K). There's an endless number of color combinations that can be achieved using CMYK — only a small percentage of the Pantone color library is not achievable by combining CMYK.
Using CMYK with Digital Print
CMYK inks are applied via inkjet directly to the material in individual tiny color dots for digitally printed packaging. At a distance, these dots blend so that they appear as one solid color. Because packaging designers can render virtually any color using CMYK, digital print is the ideal method if your packaging involves full-color imagery or photography.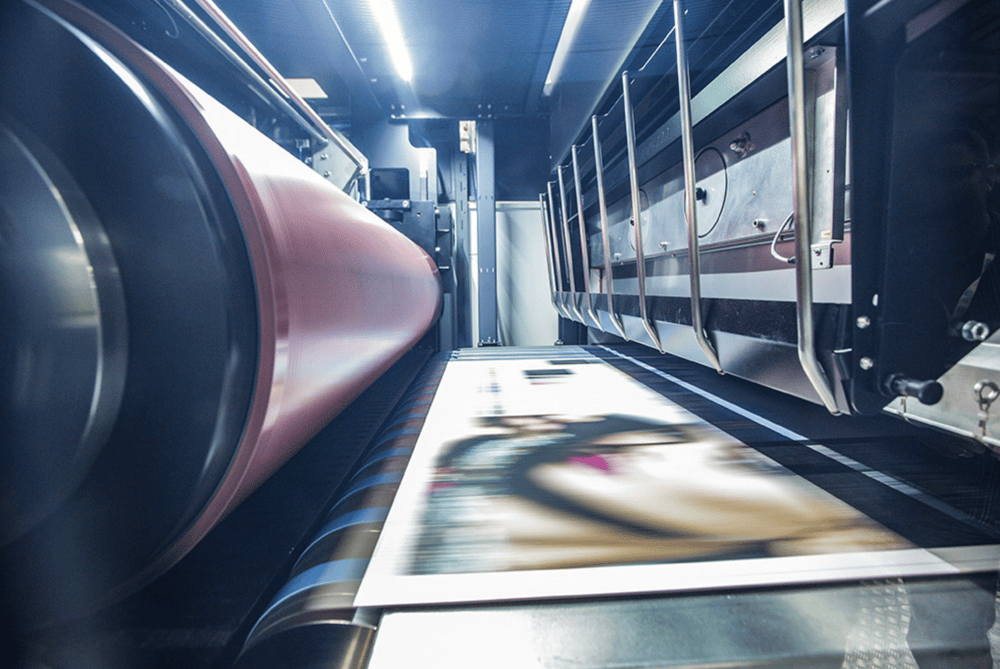 Since print plates are not required with digital print, brands can order smaller quantities and re-order more frequently compared to analog methods. Brands also have the freedom to change up their packaging design as often as they want, without purchasing new print plates each time.
From a sustainability standpoint, digital print has many benefits over analog. The impact on the environment is substantially reduced because the need for many traditional pre-press procedures is eliminated. The ability to print on demand in exact order quantities prevents obsolescence, thus minimizing out-of-date packaging and waste.
While CMYK printing produces high-quality results, there is a chance of color variation across different printers or jobs. Manufacturers can use different software, with a varying number of print heads, resolution capabilities, etc.
Preparing Your Artwork File for Fantastapack
At Fantastapack, we manufacture custom boxes, product labels, and retail displays through digital print — empowering brands to design and order custom packaging when they need it and at any order volume.
Before submitting your artwork to Fantastapack, be sure to review our Artwork Guideline Checklist to ensure that your file is prepared for printing. Please note that we do not provide services such as color matching or color proofs.
If you're concerned about achieving a specific shade in your finished packaging, we recommend ordering a sample quantity or prototype before a full order. We have the industry's smallest minimums (one box) to help you accommodate prototypes, proof of concepts, and trial runs.