This article originally appeared in March 2019 and has been updated with new information for our readers.

Earl owns and runs Sunshine Brew — a popular coffee shop that has been around for over ten years. With the success of his business, he recently decided to expand into the ecommerce marketplace. Earl is launching an online store, SunshineBrew.com, to increase his brand's reach and sell his specialty roasts around the country.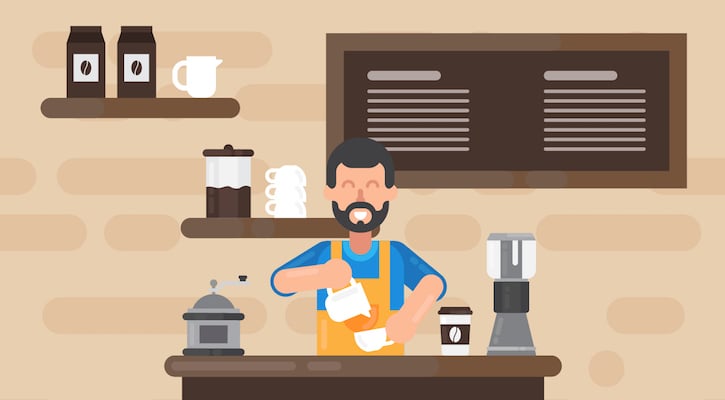 Image Source: Vecteezy.com

While Earl may be an experienced business owner, he's new to ecommerce and ordering custom packaging. Earl has set an official launch date for his online store that he knows he'll need packaging for. He also knows there are a few important retail events and holidays that he'll want to stock up for, including Cyber Monday and Christmas.

If having your custom packaging in-hand by a specific date for a product launch, marketing campaign, or a retail event is crucial for your brand — you're likely in the same boat as Earl. It's important to understand the packaging production timeline to ensure you have the packaging you need, when you need it.

Here are a few tips for managing your packaging production timeline and plan exactly when you need to place an order.




Tip #1: Identify Key Dates and Retail Events for Your Brand

When it comes to ecommerce, time is of the essence. Not having an adequate amount of packaging on-hand can result in delayed order shipping and a poor buying experience for your end-user. The first step to managing a packaging production timeline is to create a calendar and mark when you know you'll need to have packaging in-hand. This includes product launches, special promotions, holidays, and retail events that may see in an increase in online sales.

By knowing these dates in advance, you can then work backward to determine when to place your order. Here's an example of a calendar that Earl might create to manage his packaging timeline:



Tip #2: Know Your Custom Packaging Provider

Production is often the largest variable in your packaging production timeline. This is the length of time required to produce your packaging from order initiation to manufacturing completion, also known as lead time. Lead time is driven by many factors, including the package style and material, the print method being used, and the location of the manufacturer(s). Every packaging provider has different standards on lead time. It's essential to understand the policies set by your packaging provider before placing an order.

Fantastapack requires 13-15 days upon artwork approval to complete the production stage (this does not include shipping time). Sample orders, which include any box order of quantity four or less, require 3-5 business days of production time.



Tip #3: Research Packaging Shipping Methods

Shipping is a critical factor in the packaging production timeline that new ecommerce business owners tend to overlook. Shipping times are based on the shipping method you choose when placing your order, so it's important to research the best carrier based on your specific needs and location. For example: if you choose UPS Ground, your order does not have a guaranteed delivery window. The UPS Ground delivery window typically falls between 4-7 days. This time may be reduced depending on your location.

When planning your packaging production timeline, it's important to consider both regional and international options. If you are purchasing custom packaging from an overseas manufacturer, there are a host of implications to your timeline that must be examined, from managing international shipping to navigating customs, from packaging quality to customer service accessibility. From some brands, the cost savings may be worth it. However, you may choose a local packaging provider for greater peace of mind.




Tip #4: Explore the Possibilities of Digital Print

Every new ecommerce business owner seeking corrugated packaging will have to decide between flexography versus digital print. Since digital printing does not require print plates, the turnaround time is unmatched compared to traditional print methods. Digital print also reduces the number of prepress procedures required to make your box, and thus offers an expedited production process compared to flexo that can benefit your timeline.



Packaging Production Timeline Example

Earl is set to launch SunshineBrew.com on June 1. Upon choosing Fantastapack as his packaging provider, he knows that the standard production time is 13-15 days. Based on his proximity to the Fantastapack headquarters in Kent, Washington, and shipping estimates provided by his chosen carrier, Earl expects it'll likely take at least 3-4 weeks to receive his order from the date when his artwork is approved. As a result, Earl plans to complete his order at the beginning of May at the latest.

Allotting at least 3-4 weeks for production and shipping of digitally printed packaging provides buffer time if any issues arise for the packaging manufacturer or carrier. This is particularly important for new customers who may be unfamiliar with the buying process, or during peak shipping seasons.



Work with a Dedicated eCommerce Packaging Supplier

Whether this you're new to the world of ecommerce like Earl, or you've been around the block, understanding your brand's packaging production timeline ensures that you're equipped with the right amount of packaging when you need it most. It's also beneficial to work with a dedicated packaging supplier to guide you through the process if you need support. Team Fantastapack is known in our industry for providing excellent customer service. Not convinced? Take a look at our reviews.

Fantastapack is your go-to partner for high quality custom boxes, product labels, and retail displays. We've worked with countless startups, entrepreneurs, and small business owners to bring their vision to life. Our easy-to-use platform empowers businesses of all sizes to produce beautiful packaging through the power of digital print. Download our free Flipbook to help you get started on your packaging project today.