This article originally appeared in May 2019 and has been updated with new information for our readers.
In today's competitive retail and ecommerce marketplace, speed-to-market can mean the difference between being an industry innovator or a second-place follower. Brands that use litho lamination (litho lam) for their packaging or display may be used to dealing with long lead times — especially during the peak holiday season when packaging is in high demand.
As capacity dwindles and litho lead times increase, brands can run the risk of missing out on the perfect product launch opportunity if they're forced to wait for their litho-laminated packaging. The fact is, it doesn't matter how excellent your product is if you can't get it to market before your competition does.
The Lithographic Lamination Process Explained
Litho lam is a printing method that uses opposing positive and negative plates to transfer high-quality color graphics onto paper liner board. Once the decorative graphic is printed, it is then laminated onto corrugated. Because it is printed onto a smooth paper surface before being converted into a corrugated substrate, litho lam is known for delivering fine detail and high-quality full-color print. For high-volume print runs, litho lam can be a cost-effective way to produce retail-ready packaging at scale.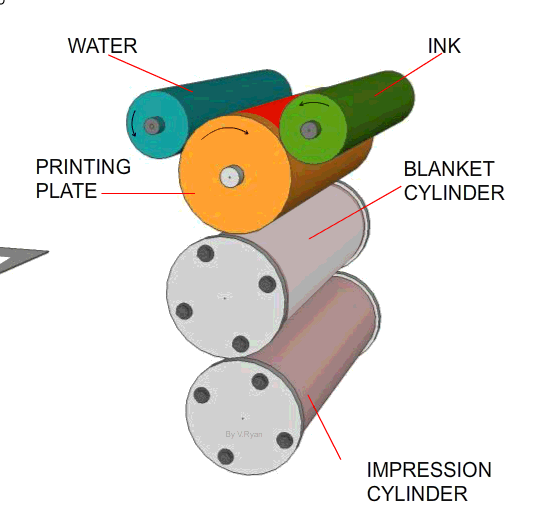 However, because this print method is dependent on print plates to transfer graphics onto the paper surface, litho lam often requires generous lead times. Production can take up to several weeks or months, depending on the complexity of the packaging design. There's typically a high minimum volume order associated with litho lam to account for the extensive tooling and setup costs.
For up-and-coming brands and small business owners, chances are you need to move at the speed of business in order to effectively and efficiently reach your customers. This means having beautiful, custom packaging in-hand ASAP to get your product on the shelves or shipped out without delay.
So, what's the solution? The answer is simple. Step out of the world of analog and into the future with digital.
Digital Printing: The Gift that Keeps on Giving
At Fantastapack, we use world-class digital print production to deliver beautiful full-color packaging that is ready to ship in 13-15 business days upon the approval of artwork. Our packaging solutions require no setup fees or tooling charges. Fantastapack delivers minimal lead time because we're powered by our fleet of HP high-capacity digital presses.
From faster production speeds to limited setup costs, digital print can offer your brand meaningful advantages over litho lam during the peak holiday season and year-round alike, including:
Short-Run Capability: The setup costs associated with litho lam can be intimidating to small brands or startups, especially if only a limited amount of packaging is required. Fortunately, digital print is ideal for small job sizes. Often, the cost-per-unit for digitally printed packaging is significantly less than the cost of using litho lam for low and mid-volume orders.
Print Direct-to-Board: Because there is less tooling involved and the number of manual pre-press procedures is greatly reduced, digital print offers an expedited production process and allows for quicker speed-to-market. This not only streamlines print production, but it also frees up more time for design creation and packaging testing.
Customization Capability: Digital printing allows brands to customize print units with minimal effort. Brands have the opportunity to explore customized or personalized packaging to build a stronger relationship with the consumers.
Produce Proofs and Prototypes for Testing: With its short-run capabilities, digital print supports fast-cycle prototyping to produce proofs and prototypes for testing new products in the market. Brands can experiment with various packaging designs to determine which best appeals to consumers without breaking the bank.
Just-In-Time Production: Rather than purchasing huge quantities of boxes and paying for the cost of storage on top of the cost of manufacturing, digital print production allows brands to leverage just-in-time inventory principles. Order only the boxes you need, when you need them. This cuts down on the cost and space of warehousing, decreases waste, and minimizes the possibility packaging obsolescence.
Improve Your Environmental Profile: Digital printing is a more sustainable alternative to traditional print methods. While digital printing still requires the use of ink and chemicals, the impact on the environment is substantially reduced because the need for pre-press procedures, such as the manufacturing of print plates, is eliminated. Digital print-on-demand can help reduce the number of redundant prints, setup costs, and media waste.
Inks Safe for Primary Packaging: Thanks to the HP PageWide C500, we now offer PurePrint Premium™ and PurePrint Matte™ — two premium, environmentally-safe materials available exclusively on Fantastapack. These materials use True Water-Based Inks, enabling brands to create high-quality packaging while remaining safe for primary packaging.
Along with being one of the safest print options for sensitive applications, including food and beverage, beauty, and children's products, the PurePrint Materials Collection combines offset-quality digital print with premium materials for attention-grabbing results.
Don't Settle for Slow: Choose Fantastic Digitally Printed Packaging
Your packaging shouldn't slow you down from delivering your goods out into the market. If your packaging production method is not able to meet your timeline needs, give Fantastapack a try and see how quickly we can bring your vision to life. By leveraging the power of digital print, we're able to offer impressive color accuracy, packaging design flexibility, quick speed-to-market, and food-safe capabilities that is unmatched by traditional print methods.
Fantastapack manufactures all of our orders in-house — made right here in the Pacific Northwest. We're committed to shipping your order within 13-15 business days upon the approval artwork. If time is of the essence, we also have a Rush Production offering for custom boxes to reduce manufacturing lead time to seven days. Get started with your next project by exploring our wide selection of box styles today.