Subscription boxes have taken the online marketplace by storm and there's no sign of the industry slowing down any time soon. Research shows that there are more than 11 million subscription box subscribers in the United States, with the numbers growing each year. From pet toys, to razors, to teas from around the world, there's never been a better time to launch a subscription service — no matter the niche.
But before you jump in headfirst starting a subscription box business, one of the key factors to consider is shipping. Shipping is one of the biggest unavoidable expenses in eCommerce and it can make or break the brand experience. As such, it's important to understand the different ways to minimize shipping costs while meeting the expectations of the customer.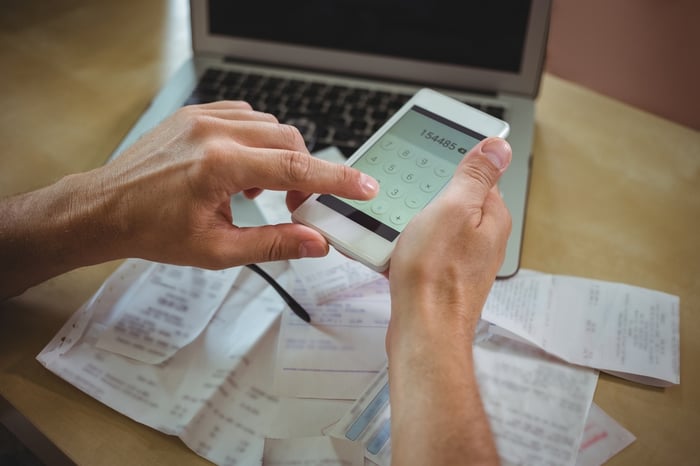 Whether you're a seasoned vet or just starting out, our Subscription Box Shipping Series is here to help navigate the complex landscape of shipping management. In Part 1 of our series we discussed three popular shipping carriers in the United States, including FedEx, UPS, and USPS. In Part 2 we explained key factors to consider when selecting a carrier.
In the third installment we offer our best tips to help keep your shipping costs low, your margins high, and your customers happy.
Tip #1: Don't Be Afraid to Negotiate
When it comes to shipping contracts, most carriers determine discounts, rebates, and incentives on a case-by-case basis. As a result, everything is negotiable. Don't be afraid to meet with multiple shipping carriers to see which offers you the lowest rates. The larger your shipping volume, the more leverage you have to negotiate. However, it's possible to negotiate with lower volumes with proper preparation.
Before approaching a negotiation, do your homework and fully understand your shipping requirements to improve bargaining power. This includes shipping patterns, packaging size and dimension, delivery distance, and delivery speed. Establish relationships with account managers at multiple carriers and compare rates to determine your best possible option.
Tip #2: Keep Fulfillment In-House (to Start With!)
Before starting a subscription box service, every business owner must ask themselves one pivotal question: "do I outsource fulfillment or keep it in-house?"
Fulfillment is the process of prepping, packing, and shipping your subscription boxes. Outsourcing fulfillment means that you pay a third-party to handle the process from start to finish. However, ease comes at a cost — and it's typically pricey. Inventory receiving, pick and pack, storage fees, and shipping costs can quickly add up and eat into your profit margins.
Keeping fulfillment in-house means that you essentially own the responsibility of assembling and delivering orders from your warehouse to your shipping partner, so that they can get to your customers. When starting a subscription box business, it can be more cost-effective to keep fulfillment in-house until you've reached a certain monthly order volume. This also allows you to keep a close watch on operations as you continue to build a loyal customer base.
Tip #3: Optimize Your Subscription Box Packaging
Some new eCommerce business owners may feel hesitant to invest in custom branded packaging when starting out. Initially, it can seem more cost-effective to use plain, standard-size shipping boxes to deliver your product to the consumer. After all, the packaging will just be thrown away at the end of the day — right?
Wrong.
Packaging is a crucial aspect in the brand experience. It can not only influence how customers perceive the quality of the product inside, it can impact what they think of your brand. Packaging that fails to impress or doesn't effectively represent your brand can lead to higher returns and lower retention rates.
Customizing your subscription boxes to an optimal size can actually save you money on shipping costs in the long run. Using boxes that are too large can mean that you end up paying for unnecessary packaging and weight. On the other hand, using boxes that are too small can fail to protect and result in damaged product during transit. For these reasons it is important to use a custom packaging supplier to ensure you have the right boxes and labels to meet your exact specifications.
Partner with Fantastapack for Your Subscription Box Packaging
If you're looking for a reliable subscription box packaging partner — look no further. Since 2015, Fantastapack has set itself apart by offering stellar customer service, outstanding product quality, and a focus on digitally printed, full-color packaging.
Digitally printed packaging offers many benefits to subscription box businesses, including impressive color accuracy, no order minimums, artwork flexibility, and speed to market. Since no additional tooling and set-up cost is required for digital print, you save time and money compared to the traditional flexo printing method.
We invite you check out our subscription box mailers and see why Fantastapack is known for our beautifully printed digital packaging and expertise. Be sure download our free Flipbook today to see material samples, project inspirations, and receive 15% off your first order!